Test Automation: The Driving Force Behind Innovation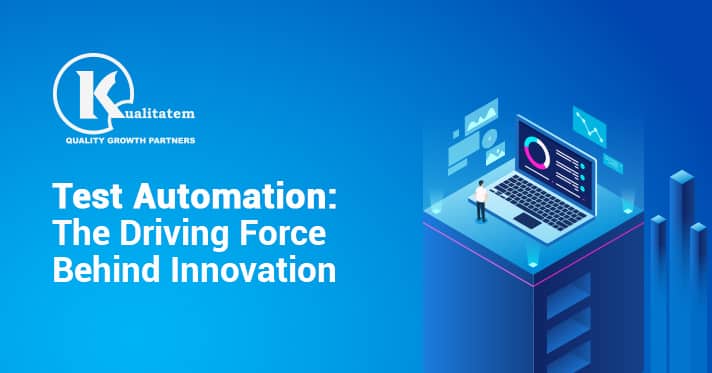 December 11, 2019
Hiba Sulaiman
Did you know that more than 70% of American businesses use agile methodologies to speed up their software delivery process?
Need for Speed
Recently, software testing has become a topic of interest at the CIO-level. It is considered to be a major bottleneck to modern application delivery. But there is good news; testers can benefit from test automation that eliminates delays and reduces costs. Speed is one of the key success factors for organizations, so they hire an automation testing company to achieve their goals. According to an independent survey, Compuware found out that almost 82% of organizations stated they won't be able to meet their business goals for speed and innovation without automating more test cases.
Key Findings of Research
Compuware, an American software company, conducted a global survey of 400 IT managers. This research depicts how manual testing practices are one of the biggest bottlenecks for enterprises that are seeking to drive innovation. While examining the processes that enterprises use to deliver innovation on the mainframe, Vanson Bourne, an independent technology researcher, found out that their distributed environments were relying on the mainframe.
The key findings of this research include:
Manual Testing is Costly
The study showed that manual testing increases cost as enterprises invest in resources to perform testing. It was also observed that development teams spend 51% of their time on testing during the release of a new mainframe app, feature or functionality. Similarly, 92% of organizations' teams spend more time testing code that was required in the past. And the major reason behind it was the growing complexity in application environments.
Shifting Focus to Automation Testing
When you hire an automation testing company, the most valuable asset at your hand is time. More than 90% of respondents stated that automating test cases is the only way to achieve success while accelerating innovation. Just because you have automated your testing processes, it doesn't mean you have done everything. Innovation is necessary as it keeps evolving the performance indicators of automated tests with dynamic testing environments. When organizations innovate, they not only make improvements to newly automated tests but also to the old ones, thus, evolving the testing practices. Although automation testing brings significant changes in the way your development teams work. Once automation is adopted, it becomes routine but with innovative ideas, you can break this cycle and come up with new automated testing solutions.
More than 85% of IT leaders believe that test automation is the only factor that can accelerate innovation by increasing quality, velocity and efficiency to meet business goals. As an ending note, using test automation sounds great, but if you fail to innovate, your investments can go down the drain.