Symantec
Kualitatem partners with Symantec Security Solutions, world leaders in security solutions, to deliver universally acknowledged products of exceptional quality and dependability. This partnership authenticates our reliability as an advisor and implementer of projects and our sincerity with clients in terms of building long term relationship whereby assisting them to run their business securely.

McAfee
Kualitatem partners with McAfee in security space, world's largest dedicated security technology company. McAfee has teamed up with Kualitatem in system security, web & email security, content security, SIEM (Systems Information & event Management) and data protection arena.

IBM
Kualitatem partners IBM, a leading global technology and solution provider. IBM is the world largest consulting organization delivering innovative solutions to clients across the world. Kualitatem is working with IBM in the field of Quality Assurance and testing leveraging their rational testing suite to deliver comprehensive and first class enterprise level testing solutions and services to major IBM clients, specially in the Middle East.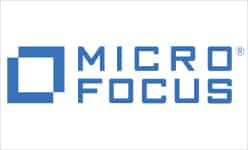 Micro Focus
Micro Focus and HPE Software have joined hands to become one of the largest pure-play software companies in the world. Kualitatem has remained a distinguished partner of HP in the Middle East region. In the past, the multinational giant has worked in collaboration with Kualitatem for a wide variety of projects in the field of Quality Assurance, Test Management, and Business Services. Our clients in the Middle East primarily belong to government agencies, health, finance, and education sector organizations, ranging from small- and medium-sized businesses to large enterprises.

Murex
Kualitatem is a global associate partner of Murex, a leading provider of integrated trading, risk management and settlement solution for the capital markets industry.
The software features a unique coverage of asset classes and handles all facets of cash and derivatives trading for foreign exchange, money market, energy and commodities, equities, credit, interest rates and fixed income. Kualitatem is its testing partner, providing first class testing and quality assurance services for clients globally.