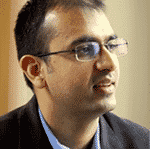 JAMIL GOHEER
(Founder and Chief Executive Officer)
Love playing with ideas. Jamil Goheer cofounded Kualitatem with a mission to help software vendors release their applications with confidence and ensured quality. Innovation remains the core behind the services and product line at Kualitatem, making it a global enterprise with presence in USA, Middle East and Pakistan.
Prior to Kualitatem, Jamil was involved in speech technology based startup identifying languages from a speech signal, a social enterprise and an outsourcing company. He has also worked with several international development organizations in Australia and Pakistan with a focus on developing economically sustainable and entrepreneurial models. He is keen on sharing his experience and knowledge around social enterprises in academic settings. He is a Certified Information Systems Auditor with an academic background in information systems and software engineering.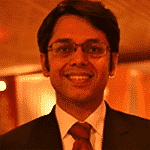 KHURRAM MIR
(Co-Founder and Chief Marketing Officer)
Khurram Mir is leading the marketing and sales team at Kualitatem with his extensive QA expertise. Having worked as a hands on QA expert and later consulting and advising clients in their QA pursuits, he holds more than 10 years of variety experience in the software testing space. Khurram co-founded Kualitatem with a passion to promote independent testing as a mandatory step in a development lifecycle keeping in view the known problems and dilemmas faced by QA departments. His skill set spans from requirement verification and validation, design time controls and test plans, writing test cases, generating test reports and bug reports and conducting audits. Lately he is involved primarily in understanding client pains, educating clients and advising them with a right testing solutions. Khurram holds an engineering background in computers coupled with an MBA. He is an avid traveller and mountaineer.