Partners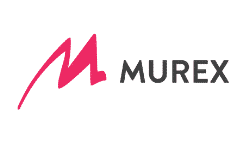 Murex
Kualitatem is a global associate partner of Murex, a leading provider of integrated trading, risk management and settlement solution for the capital markets industry.
The software features a unique coverage of asset classes and handles all facets of cash and derivatives trading for foreign exchange, money market, energy and commodities, equities, credit, interest rates and fixed income. Kualitatem is its testing partner, providing first class testing and quality assurance services for clients globally.
---
Through this partnership, businesses, and software teams can benefit from the two industry leaders in the mobile testing space. This collaboration will help the clients to:
Test their applications on real devices.
Enable remote device access for globally distributed testing teams.
Start automated testing by executing automated scripts across without the need for code.
Do continuous testing on mobile as part of their DevOps pipeline.
Deliver a consistent user experience to all our users in their mobile first pursuit.
Accelerate their app release timelines without sacrificing quality.

Visual Testing

Scriptless Mobile Test Automation

UX/Design Testing

Performance Testing

Functional Testing

Manual and Automated Testing

Real Devices and Device Management