Partners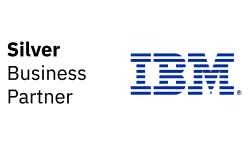 IBM
Kualitatem partners IBM, a leading global technology and solution provider. IBM is the world largest consulting organization delivering innovative solutions to clients across the world. Kualitatem is working with IBM in the field of Quality Assurance and testing leveraging their rational testing suite to deliver comprehensive and first class enterprise level testing solutions and services to major IBM clients, specially in the Middle East.
---
Through this partnership, businesses, and software teams can benefit from the two industry leaders in the mobile testing space. This collaboration will help the clients to:
Test their applications on real devices.
Enable remote device access for globally distributed testing teams.
Start automated testing by executing automated scripts across without the need for code.
Do continuous testing on mobile as part of their DevOps pipeline.
Deliver a consistent user experience to all our users in their mobile first pursuit.
Accelerate their app release timelines without sacrificing quality.

Visual Testing

Scriptless Mobile Test Automation

UX/Design Testing

Performance Testing

Functional Testing

Manual and Automated Testing

Real Devices and Device Management