Partners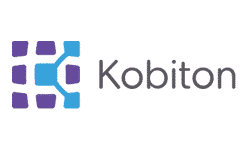 Kobiton
Kobiton is a mobile testing platform that accelerates delivery and testing of mobile apps by offering manual and automated testing on real devices, in the cloud or, on-premise. The platform brings in effortless mobile device access for remote, global testing teams through their real mobile devices and their mobile device testing cloud. Testing teams can connect their local on-premises and on-desk devices to the cloud or use 1500+ real devices at Kobiton to create a hybrid mobile testing platform.
---
Kualitatem Inc. has partnered with Kobiton to bring in enhanced mobile experience for our clients and their customers, and helps them with the coverage across a broad range of current and future devices in a seamless manner. Kualitatem Inc. brings in years of experience of application testing over mobile devices with their custom K-Star mobile testing methodology, which helps strengthen the user experience and enable cross platform compatibility.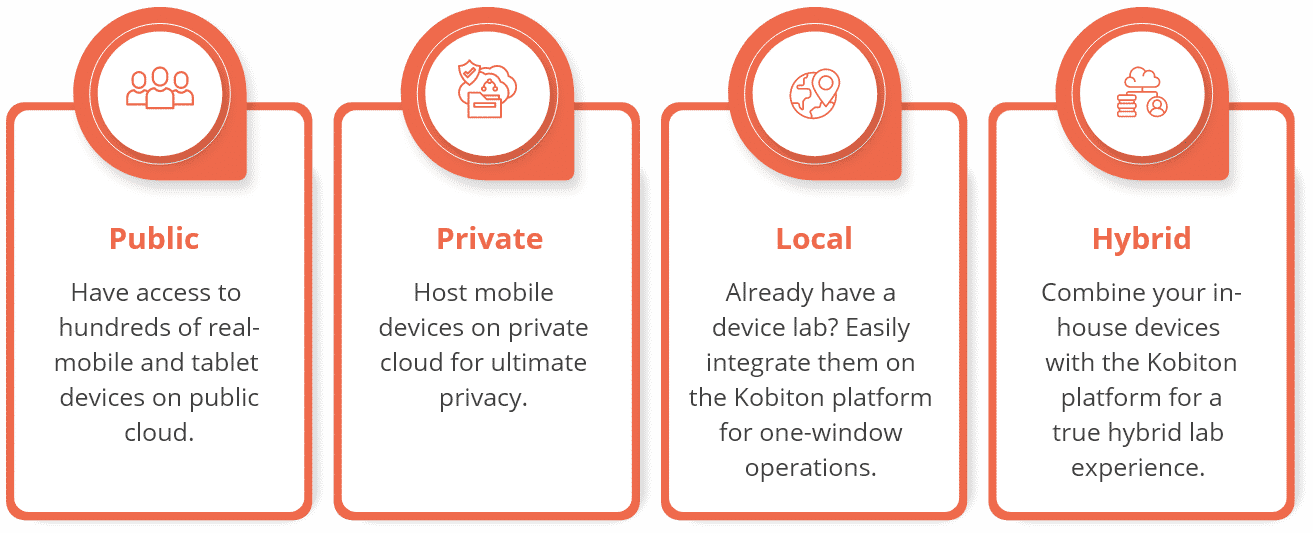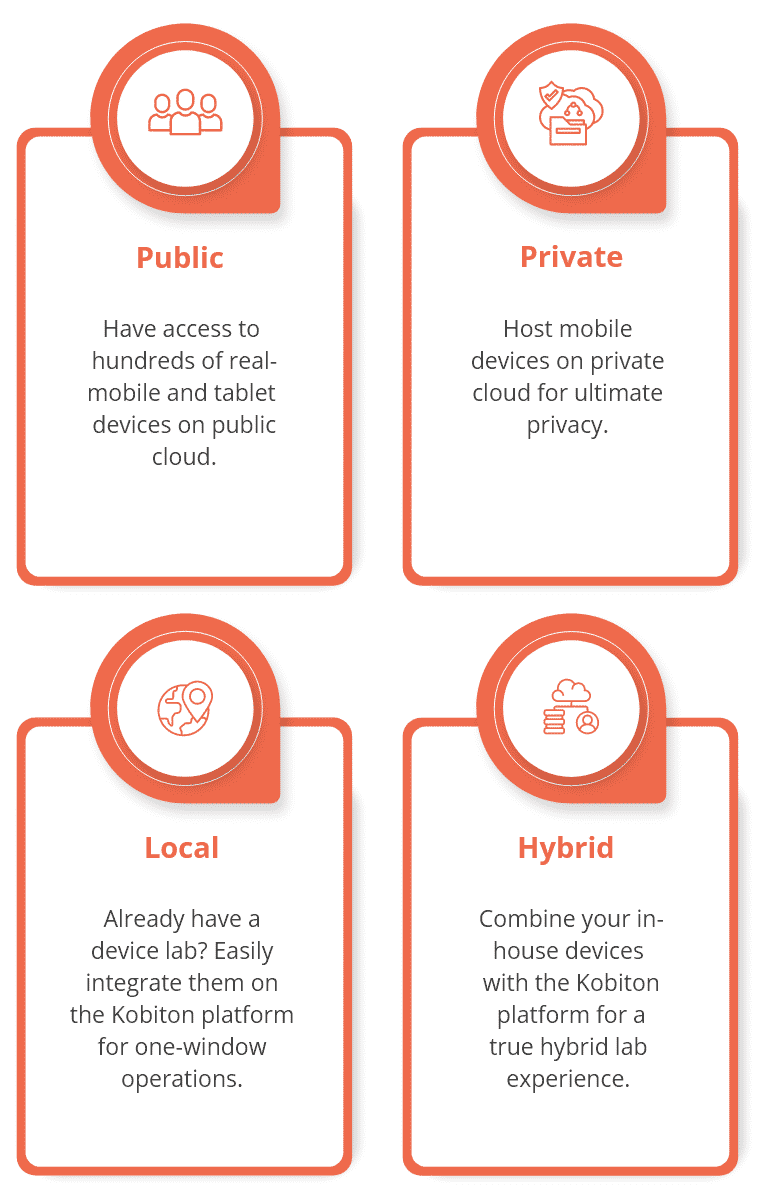 Through this partnership, businesses, and software teams can benefit from the two industry leaders in the mobile testing space. This collaboration will help the clients to:
Test their applications on real devices.
Enable remote device access for globally distributed testing teams.
Start automated testing by executing automated scripts across without the need for code.
Do continuous testing on mobile as part of their DevOps pipeline.
Deliver a consistent user experience to all our users in their mobile first pursuit.
Accelerate their app release timelines without sacrificing quality.
Kobiton's Mobile Experience Platform With Kualitatem's 360° Testing Coverage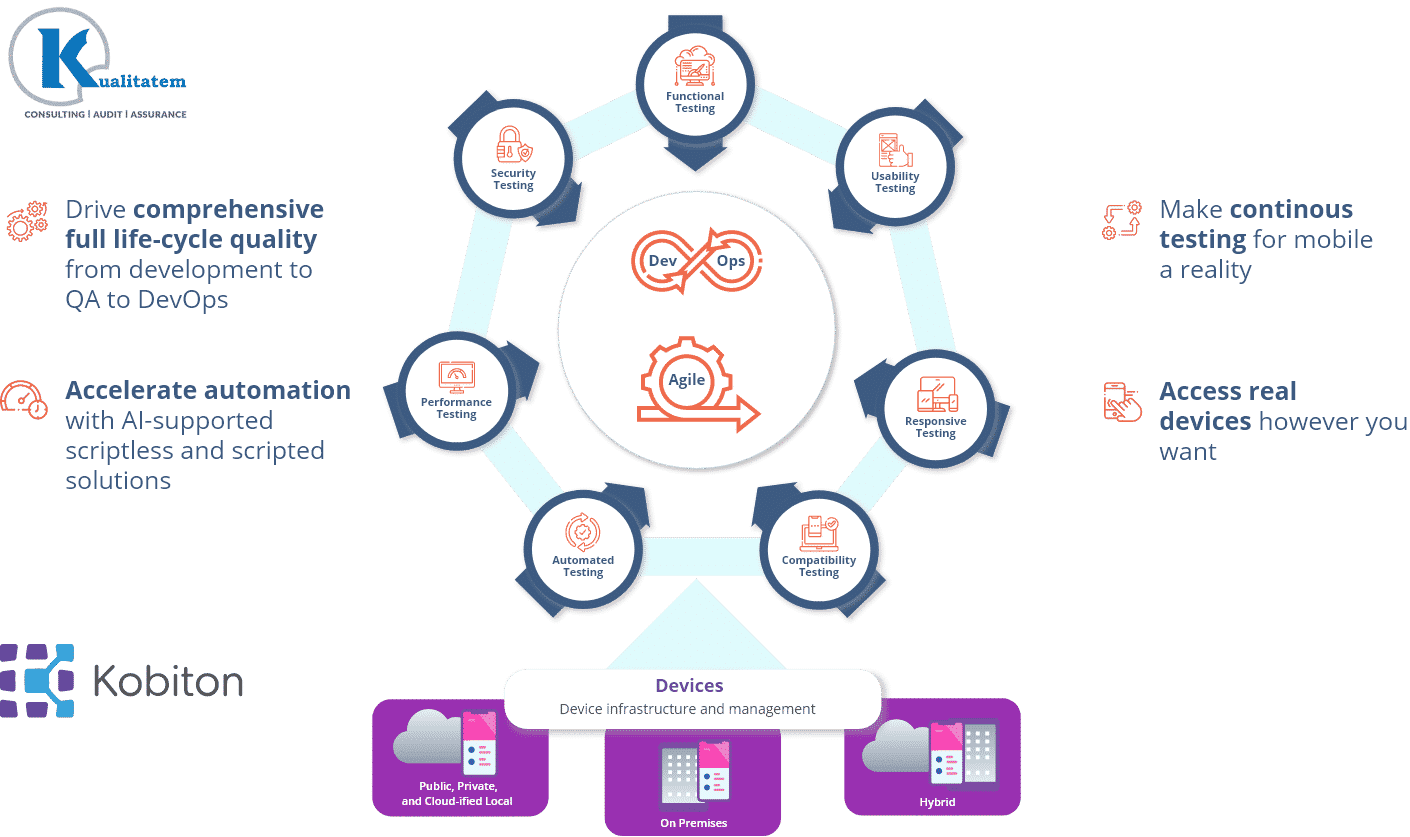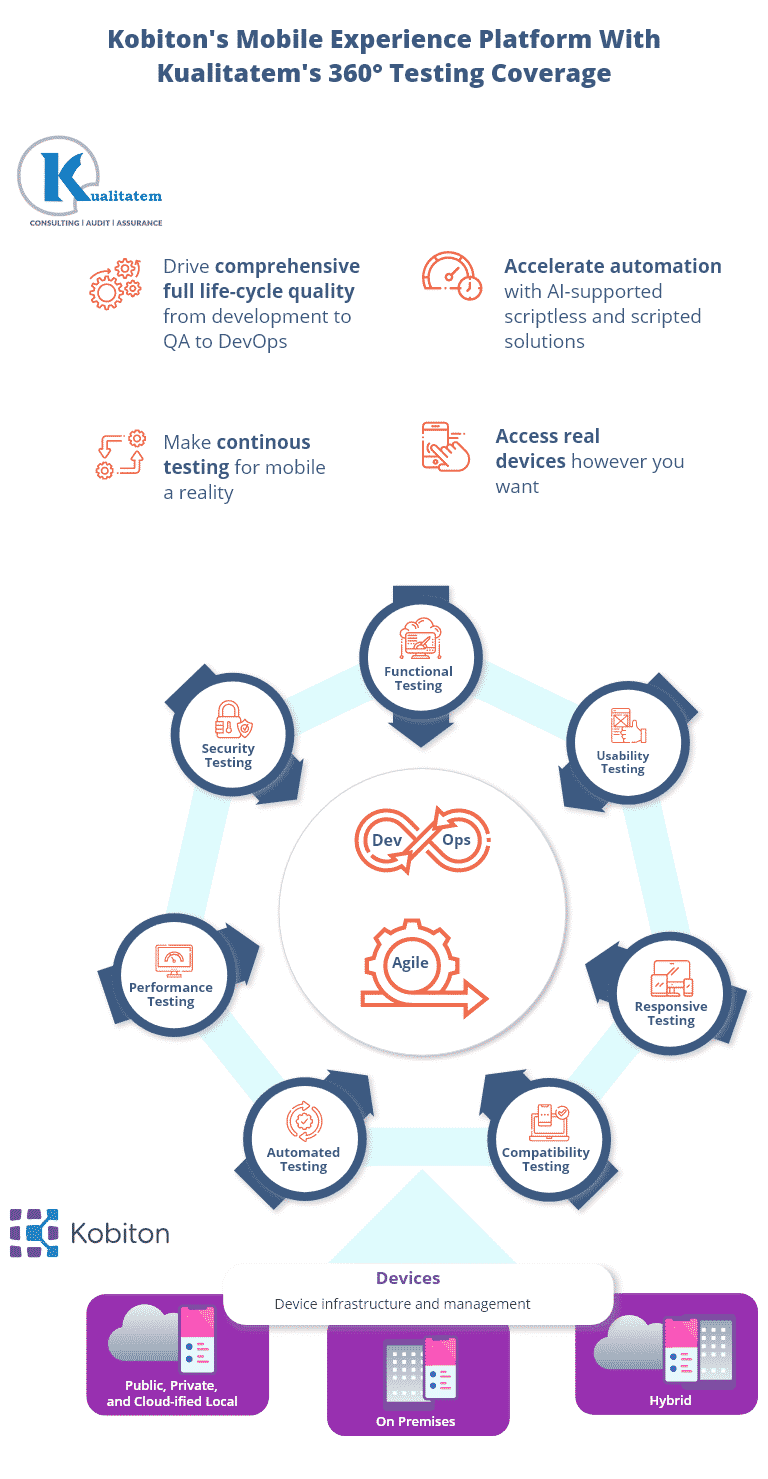 Kualitatem Inc. and Kobiton together will enable their clients to produce, test, and market mobile applications at scale. This will also help consumers to have better functionality, performance, and experience over the mobile apps they use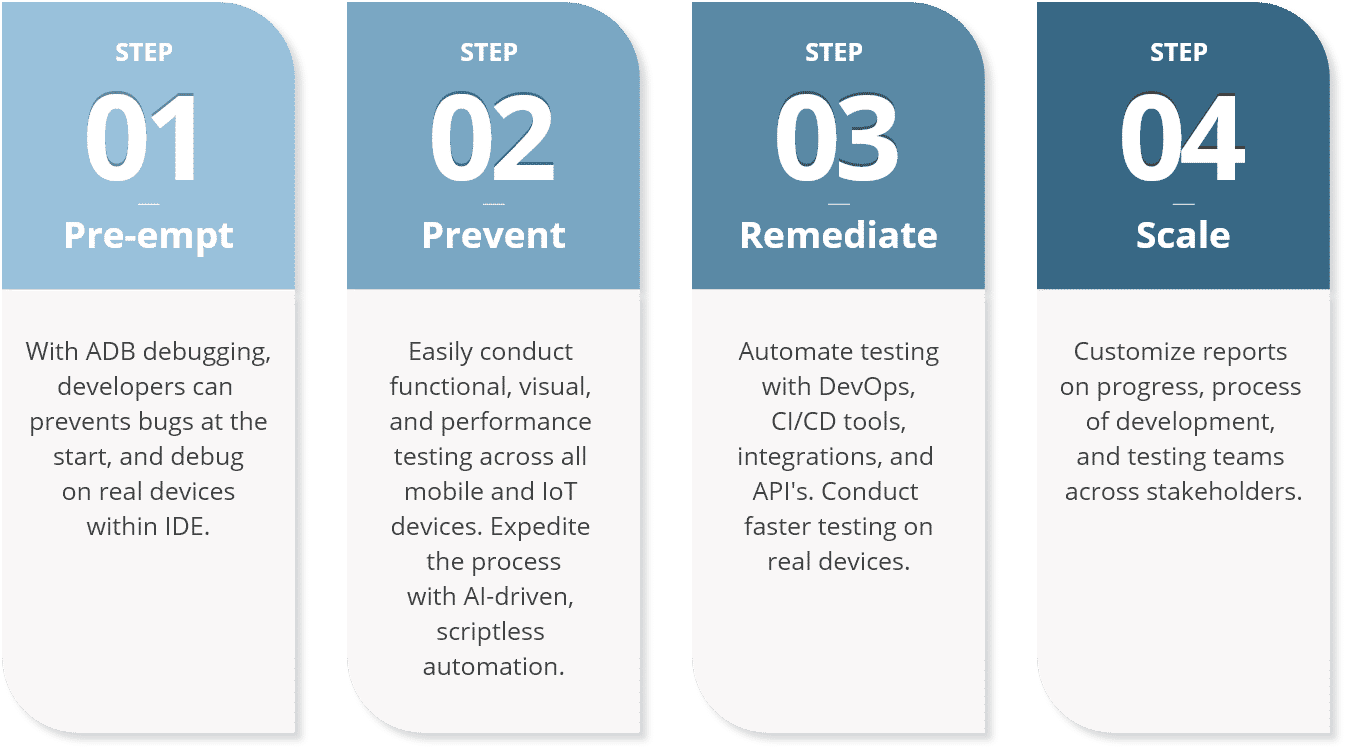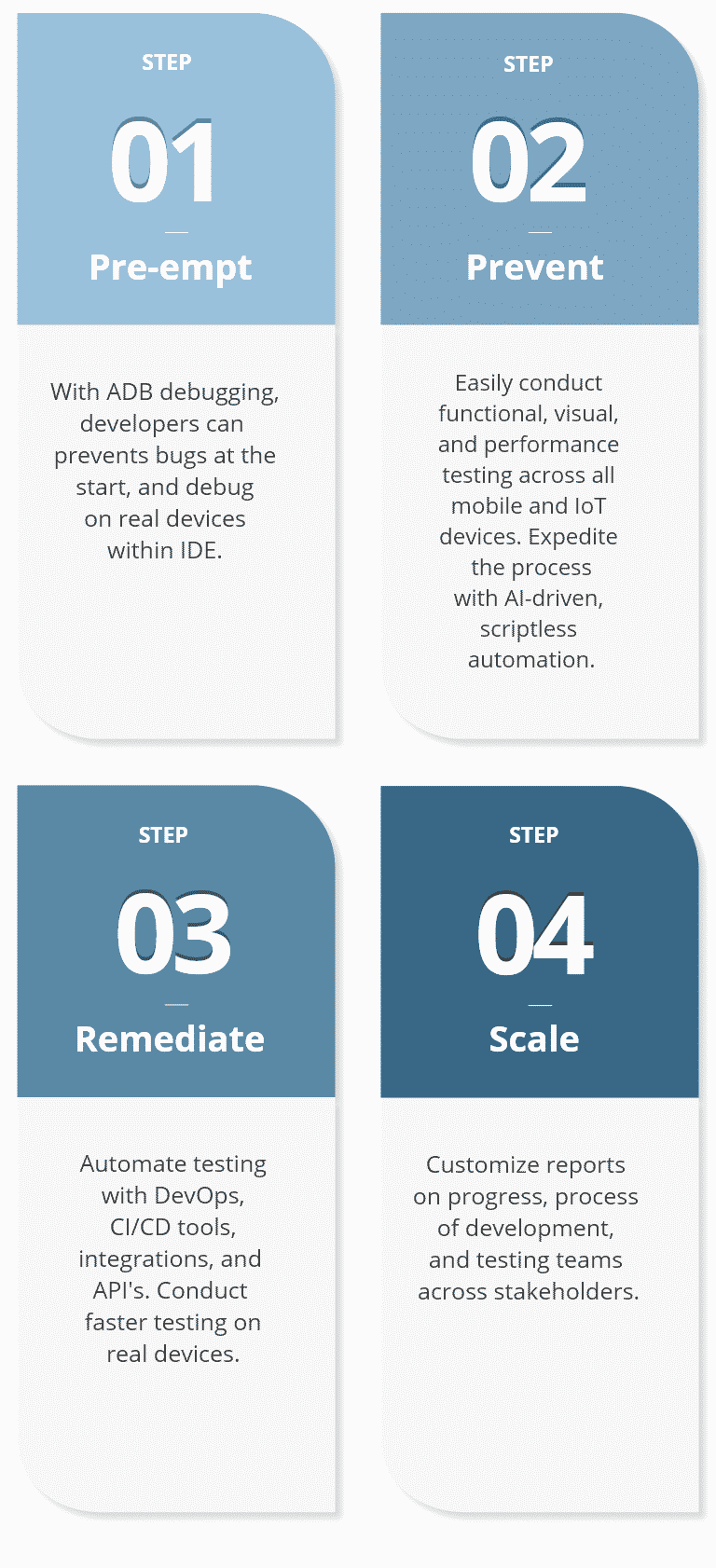 Are You Looking for a Perfect Mobile Experience for Your App?
Kualitatem Inc.'s 'quality growth' and Kobiton's 'mobile-first' approach offers a comprehensive testing methodology and tools to make the mobile application experience perfect for their clients.
The services you're looking for:

Visual Testing

Scriptless Mobile Test Automation

UX/Design Testing

Performance Testing

Functional Testing

Manual and Automated Testing

Real Devices and Device Management