AI Pen-Tests Deliver Speed and Accuracy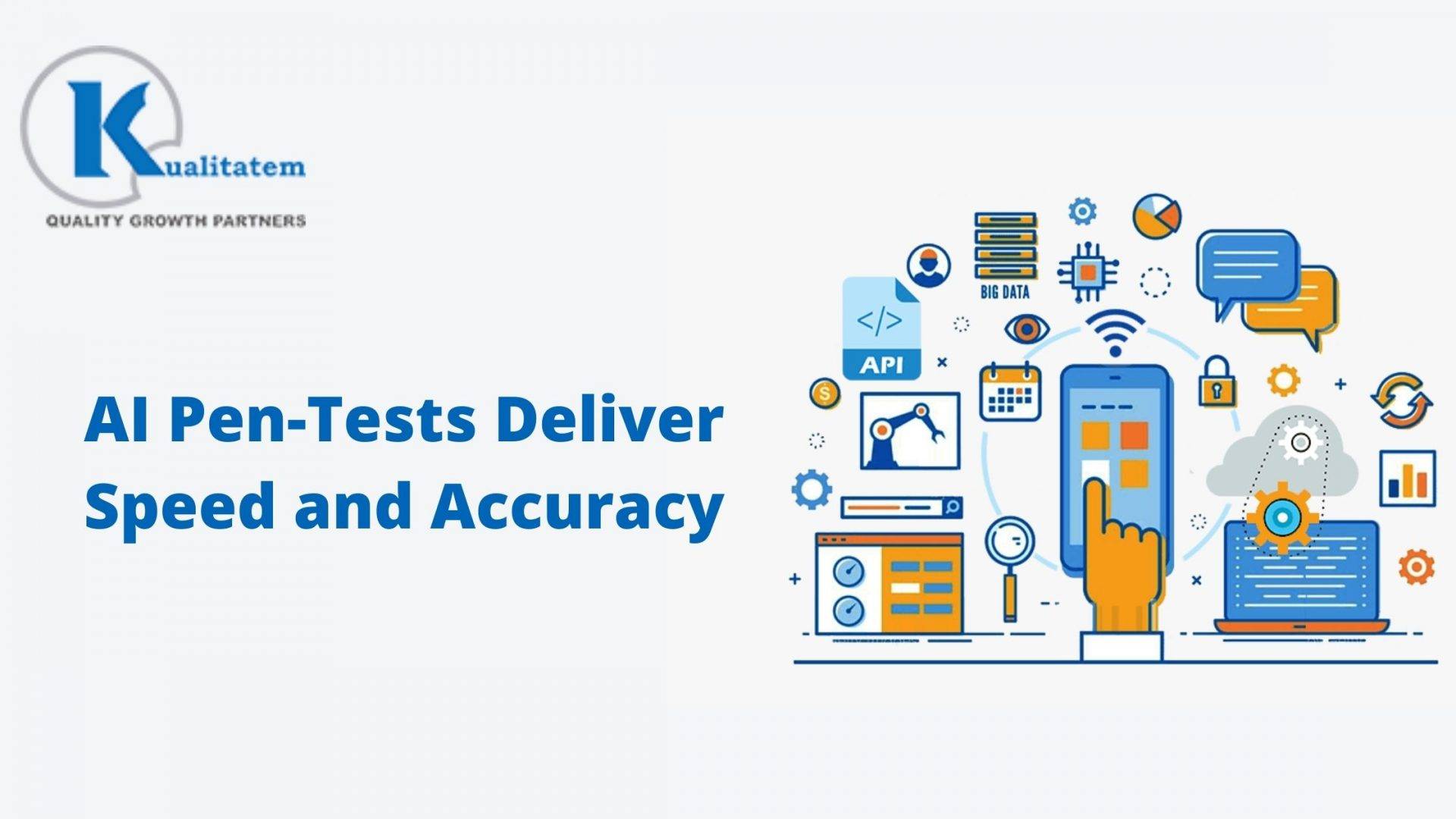 August 6, 2020
Hiba Sulaiman
Artificial Intelligence (AI) was introduced decades ago. However, it has outgrown from being a marketing gimmick to technology that can do wonders for organizations. AI has also transformed the IT sector by upgrading several enterprise-level tools that are useful for IT security teams. Amongst all the tremendous contributions of AI, penetration testing has also flourished ever since its augmentation. Breach and Attack Simulation (BAS) technology is an AI pen testing product that helps security experts to run automated pen-tests whenever required.
BAS technology is different from the traditional pen-tests, where testing is performed a few times a year. AI helps in identifying vulnerabilities more accurately and precisely while reducing the time period security administrators spend on detecting loopholes in their existing security stature. Here, we cannot deny the role of a penetration testing company that leverages AI-based attacks on an organization's own infrastructure to detect vulnerabilities and remediate them before a real attack by malicious hackers.
The Journey from Traditional Pen-Tests to AI-based Automated Scanning
Ever since the advent of penetration testing, an organization would hire a security firm to perform pen-testing and the security experts would use the findings of these results to detect the most critical vulnerabilities and remediate the underlying issues. However, the organization would require another pen-test to ascertain if the implemented remediation process has been able to achieve the desired security level or not. This entire process of conducting pen-tests, detecting issues, and verifying the remediation process is an extremely expensive and slow process.
In the spur of the moment, security experts developed and launched BAS platforms. Security teams could buy these tools and run tests internally to check their security posture whenever deemed necessary. Security experts ran tests as long as they were sure that running these attack simulations does not cause any impact to business operations directly or indirectly.
Although BAS technology aimed to assist the security administrators, however, it was a huge responsibility for them. The teams were responsible for the regular maintenance of BAS platforms so as to operate them properly. In addition, they were also required to detect all vulnerabilities and remediate them promptly. Since security experts performed all these tasks manually, it created a huge time-lapse between the attacks and the remediation process. Thus, AI accounted for all of the time-consuming activities and made the processes less cumbersome.
Benefits of AI-Powered Pen-Testing Solutions
Identifying the entire attack vector is one of the most convenient ways AI can be used to reduce the time spent on researching a detected vulnerability. When a security expert performs pen-tests to identify a vulnerability, AI can assist by finding all possible effects of a threat based on what the technology has understood about the entire infrastructure. This analysis can help teams in analyzing which areas of their business are at great risk and to what level. Thus, experts can prioritize these threats based on the findings of AI technology regarding the infrastructure, security tools, apps, services, and devices the organization deems to be critical.
Moving forward with the remediation process, AI can also be used to automatically suggest remediation steps. With AI, security teams do not have to spend ample time researching the remediation process. It also helps in boosting up the team's morale by saving time and quickly learning what steps they need to implement immediately.
AI-based Pen Testing Tools & Security Administrators
Although AI has tremendous benefits to offer in the pen testing process, yet the need of security professionals prevails. Although AI-powered pen-testing tools are introduced to eliminate the burden of repetitive processes security administrators had to perform. For instance, administrations are often responsible for pondering over details about the identified and prioritized vulnerabilities and also decide which threats should be deemed as business-critical risks. An AI-powered pen-testing platform provides tailored vulnerability threats based on what it understands about the network and system. As a result, security administrators will require some time to discover the most accurate results for prioritizing the threats accordingly. AI-based pen-testing tools can scale testing with the increased number of tests required and the rapidly evolving environments of the enterprises. These tools can remove the false positives and false negatives related to the vulnerability scans and other automated tools. Firms leverage AI to deliver the discovery of high-risk vulnerabilities across the attack vectors.
Security admins still have their final word to ascertain which vulnerabilities should be remediated first and how to achieve the remediation process successfully. Although AI pen-tests will accurately identify and rank threats and provide solutions to overcome these vulnerabilities, yet security experts may have some knowledge that the AI platform lacks. Pen-testers would love to go through a list of ways to handle the identified vulnerabilities, however, they would have to decide what steps would be taken in terms of practical remediation actions.
Conclusion
We realize that traditional penetration testing is not capable of achieving better results in the current agile and DevOps environment, where applications are changing and releasing rapidly. Penetration testers spend time on identifying vulnerabilities to ensure pen-tests provide accurate results. Meanwhile, web app security is becoming a challenge for organizations as they face exponential growth in complex technologies. Simultaneously, this increases the number of attacks, and attackers find more sophisticated ways to attack systems and pose financial pressure on businesses and their security stature.
Security admins often use vulnerability scanning, which they are inaccurate with false positives and negatives. However, the introduction of AI to pen-testing, allows a penetration testing company to work more accurately and conduct pen testing at a much larger scale. It allows organizations to stay ahead of the attackers by delivering speed and accuracy.