KUALITATEM AND GENROCKET PARTNER UP FOR EFFECTIVE & AGILE TEST DATA MANAGEMENT
New York City, NY, March 21, 2019 – Kualitatem Inc. (www.kualitatem.com) – a software testing, QA consulting, and security audit firm – today announced its partnership with GenRocket Inc ("GenRocket").
GenRocket is an industry-leading provider of Test Data Generation (TDG) tools. The platform uses decentralized processes to generate synthetic test data in real-time and on-demand within minutes for every aspect of the application being tested. These solutions paired with Kualitatem's commitment to agile development aid greatly in effective and agile test data management. With GenRocket's TDG Platform, high quality test data that reflects even the most complex of data models can be provisioned whenever required. Together, these solutions will help realize greater speed, reduced cost, conditioned data, data privacy assurance, all the while provisioning a versatile testing framework.
Kualitatem is an award-winning team that specializes in software testing, quality assurance, and information security audits. With expertise in both manual and automated testing, Kualitatem has catered to the testing needs of Fortune 1000 companies over the period of 10 years since its inception. Following this agreement, Kualitatem will be able to use GenRocket's TDG solutions to further improve their testing service offerings for clients. Mr. Khurram Javed Mir, Chief Marketing Officer at Kualitatem, expressed his views. He said, "Many of our clients are demanding high velocity data for testing, without making demands on their corporate IT departments. GenRocket provides us a flexible and an easy to use data platform to test faster at scale."
"Our partnership represents a true synergy of technology and experience," noted Garth Rose, GenRocket Co-founder and CEO. "We are excited to work with Kualitatem as they continue to raise the bar for excellence in software quality assurance and security." GenRocket's platform capabilities paired with Kualitatem's globally acclaimed expertise in both manual and automated testing will aid in providing greater value to companies seeking quality assurance and software testing services. Kualitatem has yet again proven their commitment to quality test data management by adding to their list of open and licensed tools for effective test data management.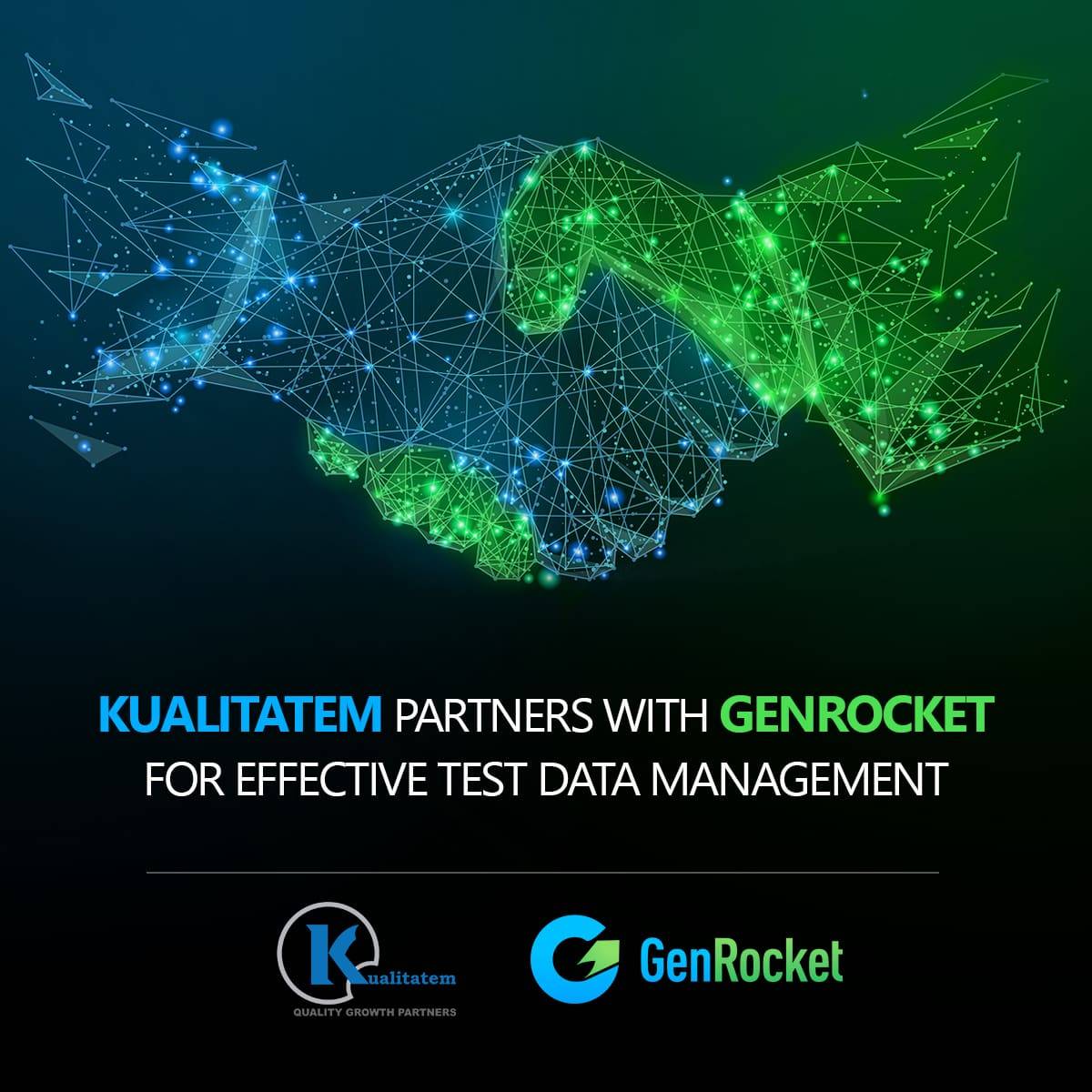 About Kualitatem:
Kualitatem is an award-winning team specializing in Software Quality Audits and Information Security Audits. We have grown to be a Technology Consulting, Advisory, and Auditing leader recognized by Gartner (twice in annual reports). We have performed security, performance, usability, cross platform compatibility, automation, and functional testing for leading enterprise, government, and SME businesses. Kualitatem is an ISO 9001:2015 and ISO 27001:2013 certified company, with offices in New York, Dubai, and Lahore.
About GenRocket
GenRocket is the leader in real-time synthetic Test Data Generation (TDG), high-performance technology for provisioning test data at the speed of development. GenRocket's groundbreaking (TDG) platform accelerates test data provisioning by more than 1000% as it improves data quality and test coverage while it reduces cost and ensures data privacy. Headquartered in Ojai, California, GenRocket operates in global markets through a network of testing service partners. For more information, visit www.genrocket.com
For further information, please contact:
Ross Kleinberg
(917) 770 0351
rgkleinberg@gmail.com