Kobiton and Kualitatem Partner on Compatibility Testing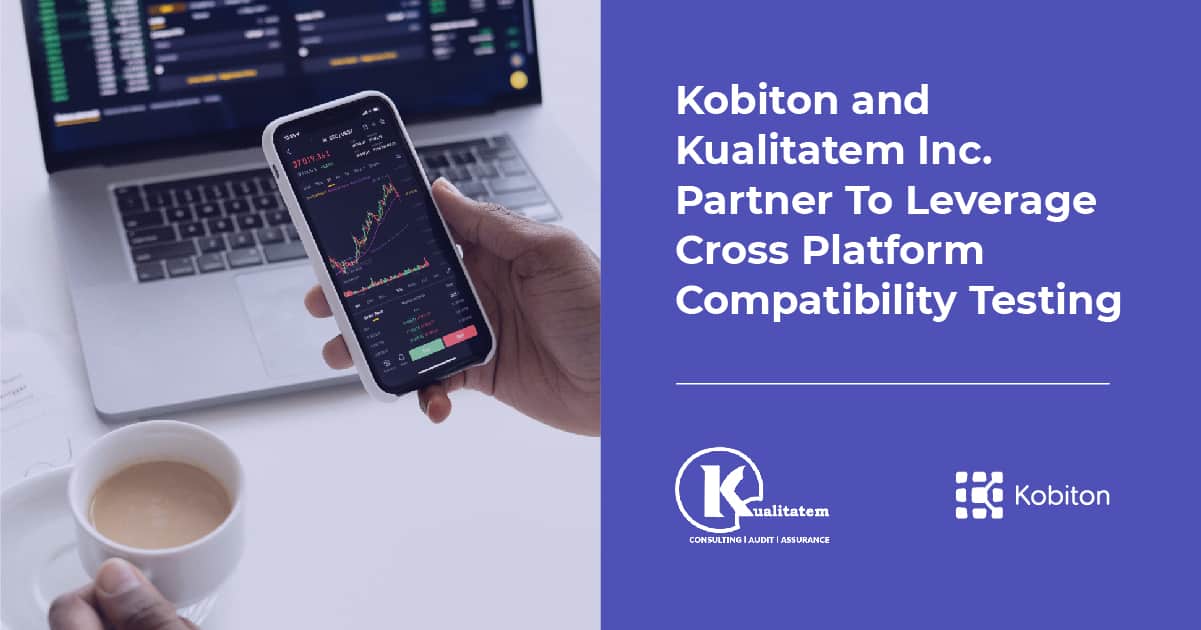 September 3, 2021
Kualitatem
---
Kobiton and Kualitatem Inc. Partner To Leverage Cross Platform Compatibility
Testing With 1500+ Real Mobile Devices in Lab  
---
Perfect for remote teams conducting functional, visual, and performance tests.
As more mobile devices flood the markets, it's a continuous challenge for software teams to ensure reliable and smooth application flow across all devices. Kualitatem Inc. has partnered with Kobiton to scale their cross-platform compatibility testing, as well as their mobile device lab offering to their clients. Through Kobiton, Kualitatem Inc. brings in a mobile device platform with 1500+ real devices. Any type of device compatibility testing is made simpler and quicker through Kobiton's platform to create the perfect device experience. This partnership enables easy device access, especially for distributed teams to run their functional, visual, and performance tests on real devices.
---
About Kualitatem Inc.:
Kualitatem Inc. is a global Consulting, Audit, and Assurance Company specializing in Information Security and Software Quality Assurance services and solutions. With offices in the USA, UAE, KSA, and Pakistan, we have worked with Global enterprises, Governments, and Financial Institutions to enhance their security and quality of IT infrastructure and software applications. Some of our prominent clients include Emirates, Emaar, Abu Dhabi Investment Authority, Abu Dhabi National Oil Company, Ministry of Health KSA, Arab National Bank, Qatar National Bank, Banque Saudi Fransi, FedEx, GE HealthCare, RGA, Magnum, Euro Sports, etc. Kualitatem is an ISO 9001:2015 and ISO 27001:2013 certified company.
About Kobiton:
Kobiton is a mobile testing platform that accelerates delivery and testing of mobile apps by offering manual and automated testing on real devices, in the cloud or, on-premise. The platform brings in effortless mobile device access for remote, global testing teams through their real mobile devices and their mobile device testing cloud. Testing teams can connect their local on-premises and on-desk devices to the cloud or use 1500+ real devices at Kobiton to create a hybrid mobile testing platform.