"Inside The Mind Of" – Thought Leadership Series on Digital Transformation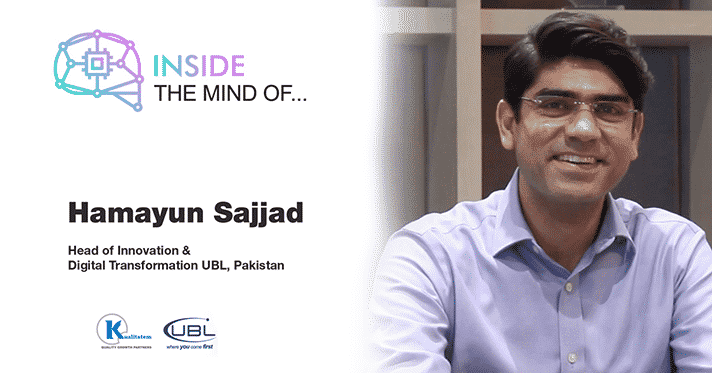 April 25, 2019
Hiba Sulaiman
In this video series – "Inside the Mind Of" – we'll be taking a sneak peek at how leaders in different enterprises are adopting digital transformation, starting with the financial sector.
As customers continue to change their channel usage patterns, organizations have an imperative to deliver a seamless and user-friendly customer experience across various touch-points. In the case of banks and financial institutions, this inherently requires them to be innovative, creative, secure, optimized and robust.
When adopting digital technologies, ensuring top-notch quality and data security become two crucial considerations. For the past 10 years, Kualitatem has been partnering with enterprises to ensure secure, reliable and bug-free implementations of their digital products and solutions.
We are the voice of quality, and our mission is to continue to raise the importance of quality experiences in everything around us in our lives.
For the first video of the series, we'll be speaking with Hamayun Sajjad, Group VP, Head of Innovation & Digital Transformation at United Bank Limited (UBL)