Software Testing Services: The Why, What, Where, and When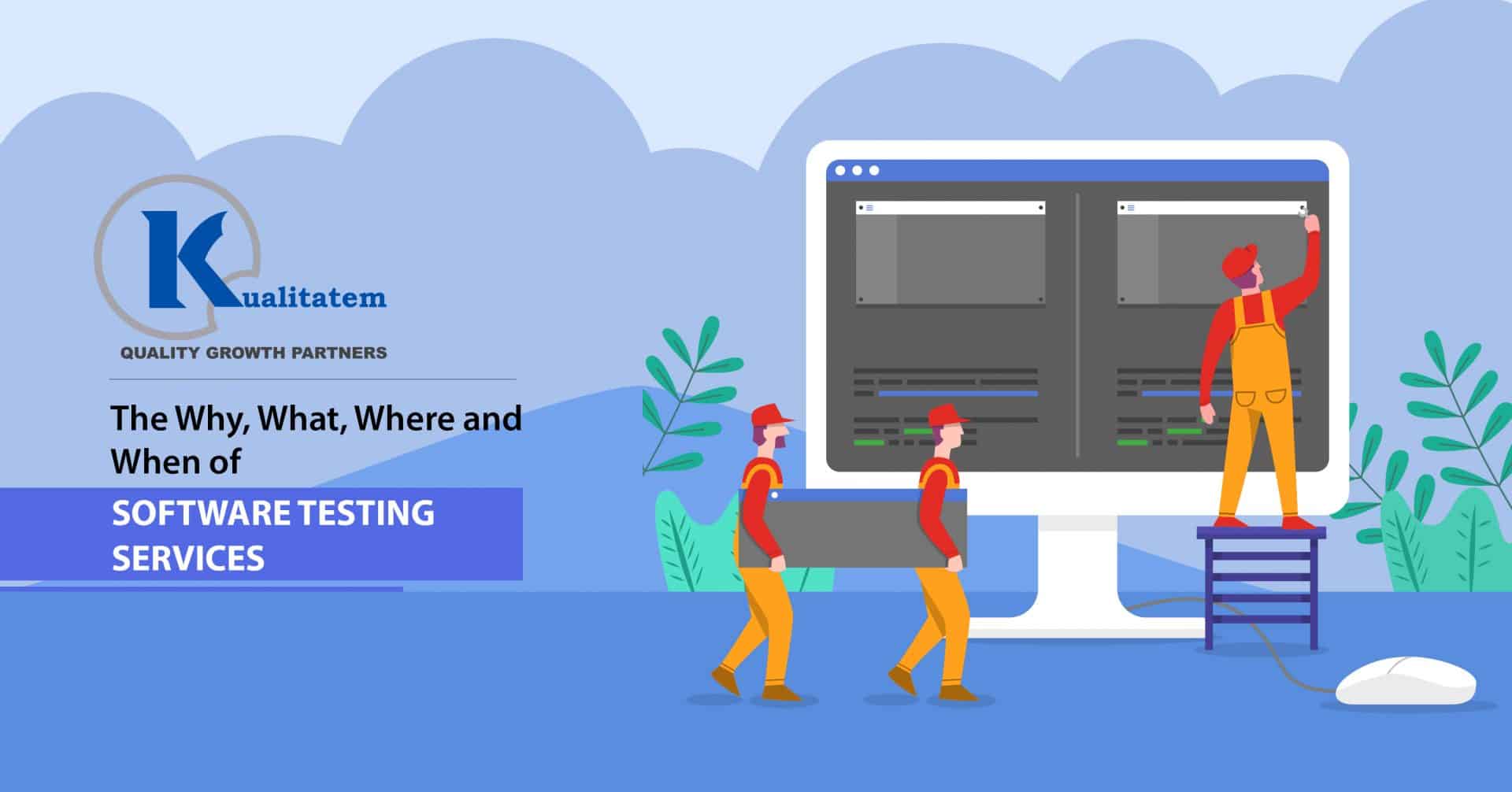 May 16, 2019
Hiba Sulaiman
To question is human nature. We have made the impossible possible due to this instinct. We want to question things we don't know so that we can get answers. This process starts from the cradle and ends when we are finally in the grave. Even in that case we leave questions for our coming generations. Hence, learning never stops and we keep on moving forward to find the answers to more and more questions.
We understand that when it comes to software testing you may have many questions in your mind. For example, what is software testing? Why it is important? Where and when to get software testing services? etc. If you have any of these questions in your mind then worry not, because after reading this blog you'll know a few of the most important things about software testing.
What is Software Testing?
Whenever we develop software we have certain expectations from it. Software is expected to perform the required tasks. Software testing makes sure that the actual results of your software match the expected results. To put it in simple words, you can say that it is a process to ensure that your software has no defects. You can simply call it Verification of Application Under Test (AUT). There are two basic types of software testing; manual testing and automated testing.
Software testing is a way to identify the loopholes, gaps and issues in the software before its launch. This way, you can have an idea about the shortcomings of your software and the engineers can take measures to overcome them.
Why is Software Testing Important?
It is very important for the software to meet its expected target of performance. Otherwise, the software will not fulfill the purpose for which it was made in the first place. Therefore, the relevance and importance of software testing increase manifold when it comes to the quality assurance of the software. If you want the software to work efficiently then you have to get it tested. It is as simple as that. However, there is a general misconception that software testing solves the issues of the software. This is simply not true. The job of the tester and the testing tool is simply to provide information about the defects in the software. Once the issues are highlighted, it is the development team that takes it from there.
When to Get Your Software tested?
This is perhaps the most important question which you may have in your mind. The timing of software testing plays a very important role in on-time and quality delivery of your product. This is the era of next-generation software testing tools and you don't have to wait to completely build the software and then get it tested. In fact, you can test your software in real-time with the help of powerful tools and experienced domain expert testers. Moreover, you can outsource to a quality third party for rigorous and quality testing.
Where to Get Software Testing Services?
Now that you know the very basics of software testing, it is time to answer the last question which you may have in your mind. There are different ways through which you can test your software. There are tools which are specially made for software testing but you can also outsource to a software testing company to gain access to diverse software testing services. There are a lot of benefits in outsourcing. Outsourcing provides many benefits. They are:
It is cost-effective
Domain experts are available
Less human resource is required
Provides Real-time testing
Reduces market time of the product
Is it Really Worth it?
Moving towards the conclusion, the last question you should be asking has to be this. The answer to this question is that you can debate about the methods which one should adopt for software testing but its worth is unquestionable. If you want your product to work efficiently then software testing is your ultimate solution. Get testing services from a good company and you'll watch your product revolutionize your target market.