Assessing Risks and Vulnerabilities Critical to Cloud Security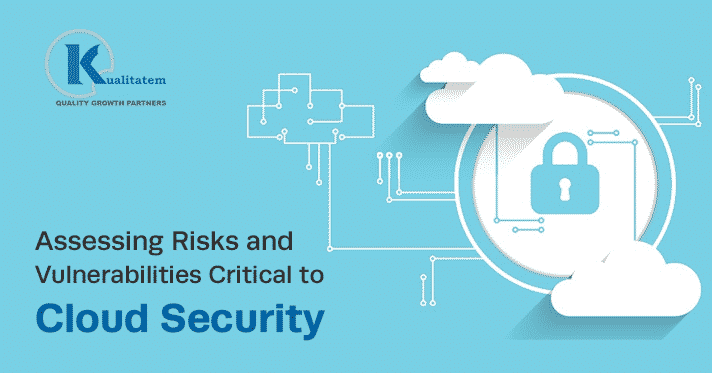 December 14, 2018
Hiba Sulaiman
Based on CloudAcademy's "November 2018 Data Report," the world is fast facing towards the adoption of multi-cloud for business processes. As a matter of fact, multi-cloud environments have taken up center stage to the extent that DevOps engineers with coexisting skills in AWS and Microsoft Azure are in demand. This is a massive leap in adopting the latest technology, however, it's still blurry on how this sensitive data is being protected within these multi-cloud environments.
Undoubtedly, cloud computing delivers greater security, but it does come with its own issues. Depending merely on the usual offerings that come by default is inefficient in keeping the sensitive data safe and secure. With an ever-growing list of organizations shifting to the cloud for data storage, it's significant for companies to emphasize how to protect the sensitive data effectively.
Understanding Cloud Security
According to a survey conducted by a private company, it was found that nearly 60 percent of participants agreed to shift their data and network traffic to the cloud and believe that it will provide better security. However, there are some essential factors, which include price and lack of knowledge and trust that appear as barriers.
Taking into considerations those enterprises that have already migrated to the cloud, research by Databarracks pinpoints that more than nearly 60 percent of companies have not assessed the risks involved in cloud services over the past year. These organizations have not paid much attention towards evaluating the continuity risks for their cloud services, with nearly 17 percent having no such plans in perhaps the coming 12 months even. Moreover, 23 percent of companies agreed that they don't have any other mechanism for data backup or recovery other than the standard default facility that their cloud provider offers.
Safeguarding Sensitive Data Is a Binding Need!
McAfee recently released a report that shows that around 21 percent of companies disclosed that they frequently store files with sensitive data within their cloud storage. This shows approximately 17 percent increase compared to the stats in past two years. Precisely speaking, it's nearly a 53 percent increase every year.
With a growing number of people depending on sensitive data storage in the cloud, there is a dire need to make sure that the confidential data being shared on cloud remains protected against data breach and cyber-attacks.
According to principal product evangelist at Contrast Security Erik Costlow, when deciding to migrate sensitive data to the cloud, the first thing companies do is lift and shift the information, which means migrating an entire application to the cloud provider. This act often accidentally exposes the applications to more users, which previously remained as an internal application with limited user access and maintenance in the past. If these applications haven't been secured previously, they are at greater risk for a cyber-breach. Similar, if different services are combined together on a cloud, it becomes more exposed to security vulnerabilities.
From Falling Skies to Cloud Security 
In order to combat this situation, organizations need to work sufficiently in understanding these cyber threats and adding full protection to their cloud service. By adding modern security defenses, container security, endpoint protection and performing meticulously planned cloud security assessments, cloud migration and data transition will become much safer.
Because of a number of misconfigurations in cloud environments and the fact that organizations haven't taken it up as seriously and responsibly to fully automate and incessantly monitor their cloud deployment, there are chances of witnessing an increased number of attacks in 2019.
Even though many Software-as-a-Service solutions offer resilient built-in security processes and standards, nonetheless standard protections are not enough to guard confidential data. In this case, hiring independent cloud security assessments and InfoSec audit service provider can help set up additional fully-secure data protection methods and strategies.