Today's software has the ability to connect with millions of people worldwide. And this is essentially true for companies in the hospitality and travel industry. Information about pre-bookings & flights must be available online 24/7. Companies in the foods, beverages, & flights businesses must have seamless software and applications. Errors are unaffordable as the economic costs of errors is more than it was ever before.
Companies, in the era of cyber-physical systems, are increasingly focusing on delivering quality and bug-free software and services. Increasingly, they engage independent software testing service providers to reduce their time to market without compromising on quality.
Kualitatem provides end-to-end travel and hospitality testing solutions to help companies realize higher profits in the hospitality and travel industry. We aid companies in accelerating time to market and increasing return on investments. We focus on the quality of deliverables, with clear guidelines to evaluate the efficiency of each deliverable. With a library of thousands of test cases and test scenarios, we consistently strive to improve testing efficiency and efficacy when we conduct testing for hospitality and travel software.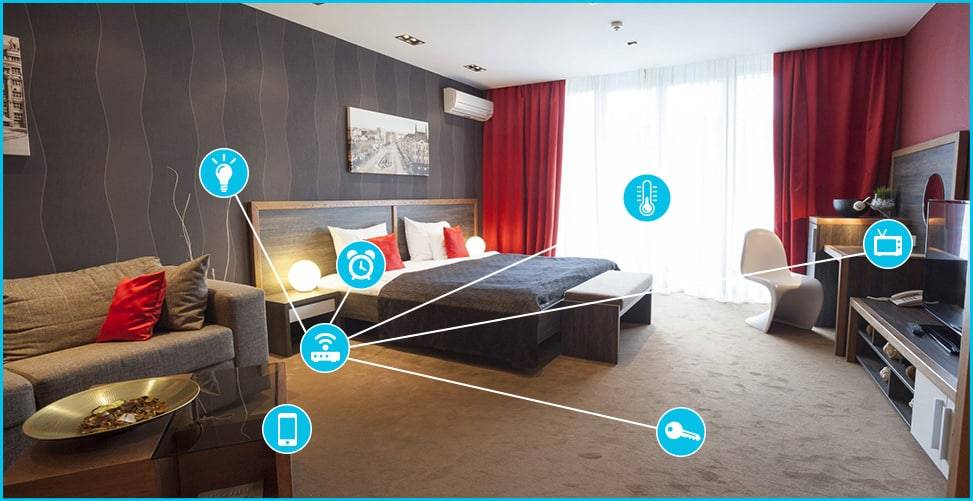 Automation Testing:
Our automated testing capabilities in hospitality and travel address three layers namely unit testing, API testing, and UI testing. We also conduct GUI testing. From component level unit testing to application programming interface testing, and user interface testing, we do it all.
Functional Testing:
A fully functional hospitality & travel app connects. From vendors to farmers, & businessmen to laymen. Functional testing enables organizations to test apps across web, mobile, or enterprise desktop platforms that require frequent manual testing.
Companies are, consequently, able to enhance the user experience, remove functional bugs, deliver output data effectively, test units of each system, allow QA team to correct module collaborations of systems and clear identification of different functions. Moreover, functional testing also aids in smoke, acceptance, and system testing.
Performance Testing (Load & Stress):
When a hospitality and travel application or software is ready for market launch, it is essential to test it for the test or load it can bear. System configuration, hardware and software integration, and bug-free systems need to be tested before the product launch. Performance testing helps to check the actual behavior of a software or an app when it is subjected to load and stress.
Usability/Experience Testing:
In the telecom industry, usability testing is key. We perform hallway, UI, A/B, remote usability, and UX testing to aid companies in enjoying greater ROIs in the telecom industry. Our QA teams help detect bugs at early stages, ensure accuracy of product results, evaluate user experience, refine web site readability, and measures change for overall improvement. refine web site readability, and measures change for overall improvement.
Compatibility Testing:
We have a decade-long experience of checking the compatibility of hospitality and travel software or applications (web or mobile) across multiple platforms. We also conduct cross-browser and mobile response testing to enable us to help our clients maintain quality for all available devices, systems, and browsers.
Mobile Testing:
Almost all the people in the world have a smartphone. This means that the entire world is virtually connected providing business a wide pool of opportunities to tap into. We, at Kualitatem, believe that mobile app testing is crucial to any company's success. In the hospitality and travel industry, mobile apps play a vital role. For online bookings, flight tracking, and hotel room reservation, mobile apps provide a robust experience to customers. With mobile apps testing, we greatly reduce time-to-market, enhance end-to-end security against vulnerabilities, ensure compatibility with different platforms, and improve overall app quality by removing security bottlenecks.
System Integration Testing:
A system generally consists of many sub-systems. These sub-systems collectively form a system. With system integration testing, therefore, it is imperative to check that all software model dependencies are fully functional. It is also essential to ensure that the data integrity exists between different modules of the whole system. We have the expertise of testing hardware, database, software, a combination of hardware and software, or a human interaction system for the hospitality and travel industry.
User Acceptance Testing:
We conduct user acceptance testing to validate the e2e business flow of hospitality and travel apps and software. Not necessarily like other testing environments, we conduct user acceptance testing in a black box testing where a couple or more test users will take part in the test.
Audit Assurance:
With our state-of-the-art audit and assurance services never fear losing important company data. We pride ourselves in providing security to a wide range of Fortune-1000 companies. Moreover, we excel in risk mitigation, incident handling, and asset protection.
Regression Testing:
Our regression testing services for hospitality and travel remain unaffected by the addition of new features or enhancements. We create a detailed traceability matrix, conduct dependency analysis, remove inconsistencies, and continuously refine to remove redundant test cases.
Testing Center of Excellence:
As other industries embrace the TCoE model, public services sector also needs to make that switch. Introduction of standards, testing processes, test tools, and methods will facilitate all major kinds of testing types and hence ensure scalable and robust applications. An all-inclusive TCoE package for public services helps to achieve a comprehensive and scalable testing framework for evolving public service organizations.
Ready to put your software through its paces?
Our team of experts is ready to get started. Just tell us a bit about your business goals and we'll be in touch ASAP to let you know exactly how we can help.