HP Diagnostics? Look what HP has got to offer!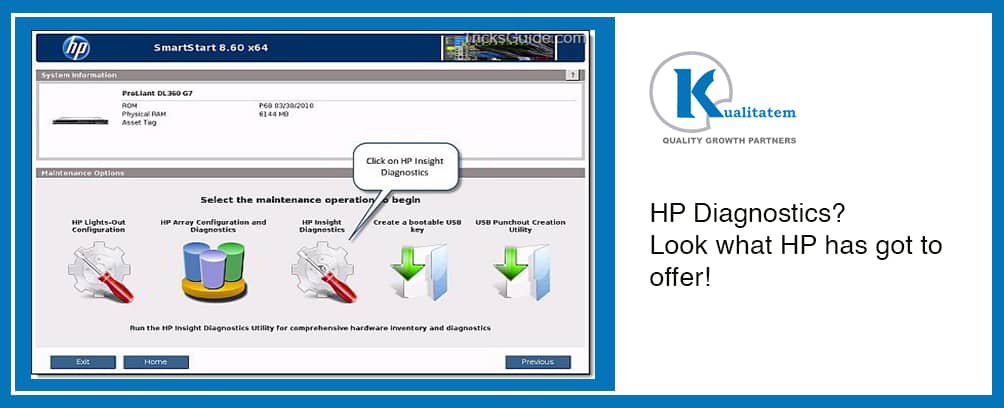 December 25, 2014
Kualitatem
As promised in my last blog, I have taken upon myself to share my knowledge of HP's Performance Testing Center. We all are familiar with Site Scope and Load Runner and in my last blog, I discussed the need of HP diagnostics.
I believe this blog will help you comprehend what HP Diagnostics is, and what are its major components. Then I will defiantly continue in my next blogs on how to set up different environments of HP diagnostics.
HP Diagnostics is a software suite that helps in transcending the health of environments that may be Traditional, Virtualized or Cloud. It helps in identifying the issues and which sub-routine might be generating those issues.
As far as its benefits are concerned, the HP Diagnostics Tool is able to identify application bottlenecks, share application diagnostics for analysis and quick resolutions, ability to aggregated the discovered transactions from users, servers, databases and/or backend and helps in performing root cause analysis in detailed and sophisticated manner.
HP diagnostics software consists of two major components, the commander server and the probe.
A commander server is the components that collects, manipulates and aggregates the information received form probes. As the data being received from probes is sometimes too large to be appreciated by single commander server, mediator servers are used. These are servers same as commander that collect data from probe and after processing it share with their commander server.
Probe is the actual diagnostics component that is installed on the application server or servers. Each probe collects information from its application, database or backend servers and sends to commander server or mediator server. Probes can be of multiple types, .Net, Java, database. Each probe is setup using different configurations (which I will share with you in next blogs)
A normal HP Diagnostics' environment looks like below image
HP Diagnostics supports multiple environments; I am listing some on which I have worked myself.
Websphere
Weblogic
Oracle 10g
JBoss
Tomcat
.Net 2.0
Oracle 11i Applications