Learning From the Everyday: Why Your Business Needs Performance Testing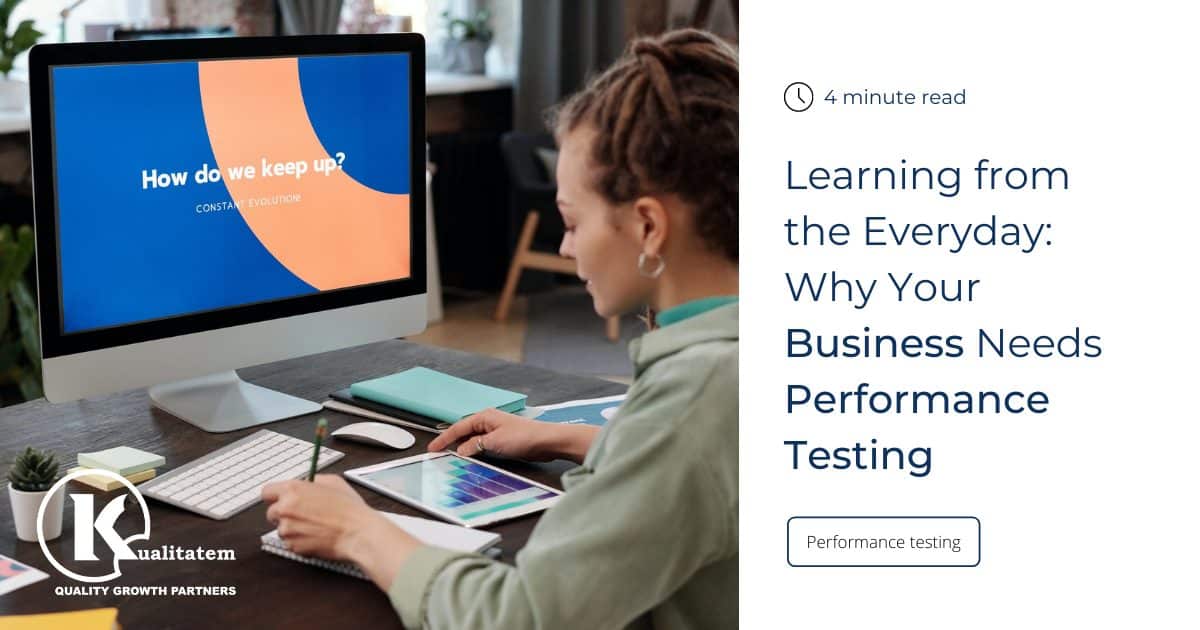 August 4, 2021
Maira Asaad
Customer experience is becoming a leading priority for businesses in 2021. Performance testing can be a strategic business solution to create a great experience for users.
The Amazon crash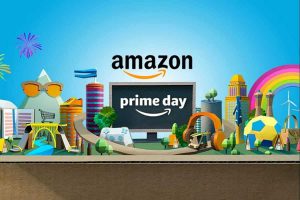 In 2018, when shoppers hopped onto Amazon's website for Prime Day, they were met with error pages that featured adorable dogs, and a non-functional "Deals" page.
Despite this, Amazon ended up breaking sales records for 2018's Prime Day. But the point is that this could have been avoided. An hour by hour account revealed that the crash occurred due to an inability to handle the massive surge in traffic, because Amazon hadn't accounted for it.
In 2020, as a result of the pandemic, a wave of users shifted online to avail essential services. For instance, according to The Financial Brand, the banking sector alone saw a 30% increase in the usage of banking customers to mobile banking.
Organizations quickly understood that performance testing was critical to minimize losses, whether financial, social or reputational, as they navigated the abrupt shift online. A Walker study conducted last year found that by the end of 2020, customer experience would overtake price and product as the key brand differentiator. It results in improved user experience, increased revenue, and boosts your credibility and reputation – and at the heart of it all is one simple end goal: customer satisfaction.
This article will go on to break down three major benefits of performance testing and guide you on where to get started.
At Kualitatem, we see various organizations struggle with similar issues on a regular basis. The situation might change, but the problem doesn't: organizations tell us that their customers complain about hard-to-navigate information forms, slow application responsiveness, or servers crashing when a sale has to go.
And that's where we come in. By conducting a performance test, we're able to gauge three broad things: the speed, scalability, and stability of your website. How does this help your business?
Three business benefits of performance testing
Improved user experience
Remember the First Law of Usability: Your design will be tested by users. So, it's no surprise that issues with website performance can impact user satisfaction. The only choice that leaves you with is whether you want to test yourself before the launch, or have an expensive time fixing the problems later on.
User experiences define the brand. Modern users expect fast loading times; research shows that 47% of consumers expect a website to load in 2 seconds.
Not only does performance testing help you gauge how well you're measuring up to market standards and where you stand, it also provides valuable insights in how to meet key business metrics, such as customer retention, organic traffic, bounce rates, among a host of other things.
Increased revenue
If your website has a slow loading time, or worse, if it crashes because you weren't prepared, that results in losses for your business. Consider this example: a financial report by International Air Transport Association (IATA) envisaged a net loss of $118.5 billion for the industry in 2020 owing to the COVID-19 pandemic, and has predicted that the net loss for 2021 will be $38.7 billion.
Scaled down, the stakes are just as high for smaller organizations. For small businesses, losses for 1-minute downtime can amount to $427 or more. For medium- and large-scale companies, the number can reach $9,000. It's not just big companies that should be worrying – quality assurance matters for everyone.

Your reputation and credibility goes up
By measuring the overall performance of your application, you're essentially making an assessment to enhance the performance of your company as well.
In their 2020 report, PwC found that 73% of customers point to experience as an important factor in their purchasing decisions, behind price and product quality. They go on to talk about how technology is a big factor in this, saying:
"Technologies and improvements that increase speed, convenience, friendliness and knowledge—core demands of consumers—are openings for companies to improve how people interact with, embrace and spend with their brand.

More and more businesses are now competing online for a service they are offering in-person as well. You might be one of the best on the ground, but users will go to someone else if they're getting a better online experience elsewhere. But this isn't about standing out – it's about a commitment to quality and putting your customer first.
So,

when should you go for performance testing?

The short answer: at the earliest stage possible, before your application, product, or website has launched.

But if you've missed this window, there are still a few 'best periods' when you should consider reaching out to a quality assurance company and ask for a helping hand.
When

the

product

is finished

Once the

application

has reached a state of functional stability

After the application has been launched on production

Following a code update or the setup of new hardware or software

When

the website has grown

by a certain level

Before events

when you predict an increase in the number of web visitors

Following poor user satisfaction survey results
There will always be a customer with a complaint – your product range might not be big enough, or your product might be too expensive for them. Those are constraints that you can't always work around, and may not even want to. But you can control how they feel after they leave your website, whether or not they buy your product. If you put the customer first by focusing on their virtual experience, everything else will follow.