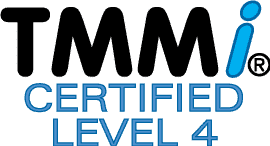 TMMi Services
We enable testing teams and companies to upgrade their Test Process Improvement Initiatives, with our expert consultancy services and support.
With our process enhancement capabilities and up-to-date practices, we have helped a large pool of clients to boost their testing results and effectiveness. We believe that the best way to achieve this accreditation is by applying the global Test Process Improvement Framework, TMMi.
If you are keen to develop mature processes and agile software testing environments, we can help you with the acquisition of TMMi levels, for seamless delivery of projects and test process enhancement. Our services include:
Process Vitals Review
Through this quick assessment, we will provide you with a current snapshot of your existing test processes and showcase to you the finest possible test enhancement solutions along with the required next steps.
TMMi Gap Analysis
This will be a comprehensive assessment of your test processes, based on the TMMi Framework by our experienced practitioners and assessors. We will provide you with a detailed Gap Analysis report covering the desired 'Goals and Practices'. Along with the recommendations for further actions.
TMMi Implementation
This service comes in alignment with the TMMi Gap Analysis, which enables you to move further with the requirements to achieve successful implementation of TMMi Maturity Level. Our trained and experienced process engineers will work with you to develop detailed process improvement plans. They will tailor and document the required process models. Also, conduct required training sessions and regular workshops
TMMi Certification Assessment
Once you are confident of your process maturity, this formal and thorough assessment will lead you to successful certification by the TMMi Foundation. TMMi Certificate will get you the required recognition inside and outside of the organization, which is missing out in most of the testing departments, around the globe.
In case any of the above sounds exciting, please do not hesitate to contact us. We will directly connect you with our TMMi Professionals.
Ready to put your software through its paces?
Our team of experts is ready to get started. Just tell us a bit about your business goals and we'll be in touch ASAP to let you know exactly how we can help.