The digital revolution is transforming consumer behaviors. We tune in radios on cell phones, read on tablets, and watch TV on laptops. 39.5% of users in the US, 32.2% of users in Europe, and 57.6% of users in Japan, use mobile devices to get news and information.
The digital space now presents a huge opportunity to engage customers in multiple ways. Hence, media and entertainment agencies are constantly developing new ways to involve customers, build brand loyalty, and multiply profits. However, enterprises are also struggling with shrinking budgets, demands for seamless application performance, and shorter timeframes to market products.
So, with all these pressures surrounding the business world how does a digital agency ensure that they are delivering the best value to their client?
Here is how:
Provide high-quality user experience across multiple web and mobile platforms
Support for varying user loads
Create a consistent experience across web and mobile
Know how to deal with real-time connectivity issues
Make time for testing security
Engage Kualitatem to be your testing partner with quality digital testing services and help you create world-class apps through a unified development and testing process.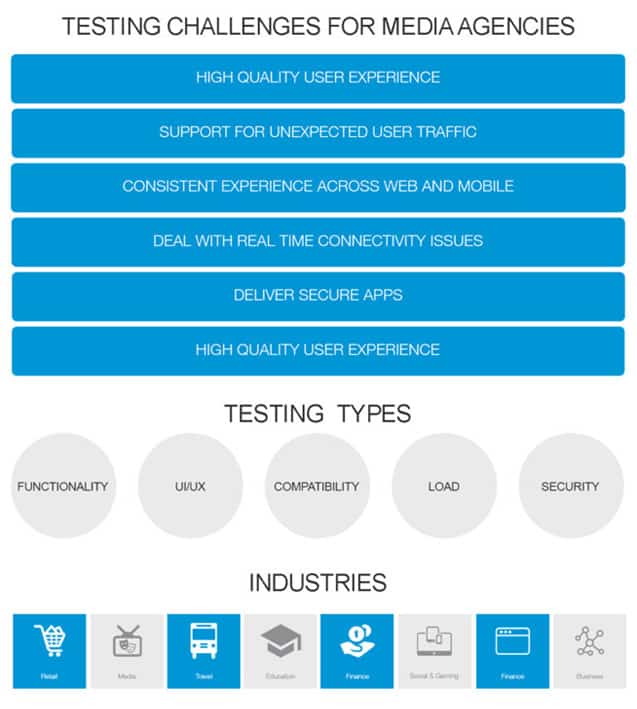 The Role of Strategy:
Testing entertainment and media apps require the right mix of testing techniques and a well thought out strategy. The right mix of testing types will gauge how robust user-friendly your apps are. Remember that the best test strategy balances the tradeoffs between cost, quality, and time-to-market. Our digital testing solutions help you maintain this balance.
Have you designed your strategy yet? Let us help you …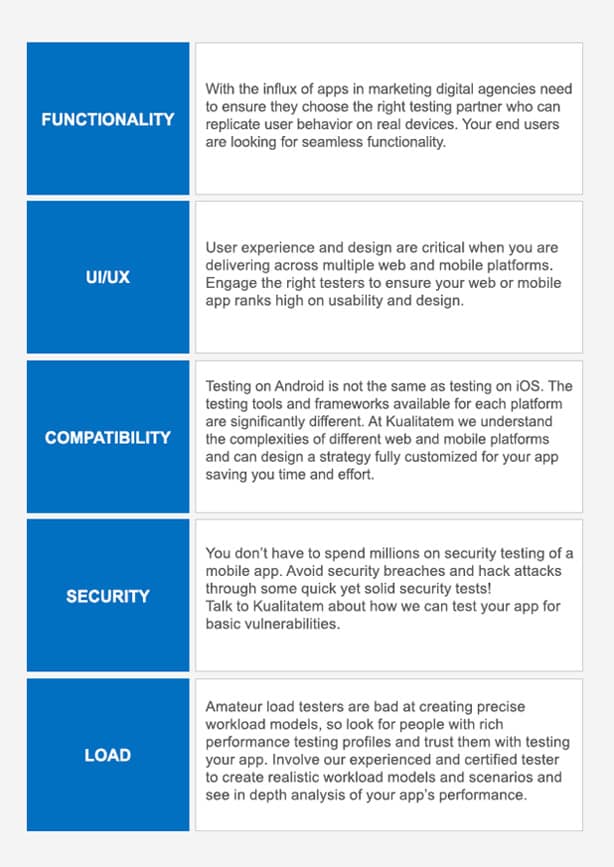 Ready to put your software through its paces?
Our team of experts is ready to get started. Just tell us a bit about your business goals and we'll be in touch ASAP to let you know exactly how we can help.