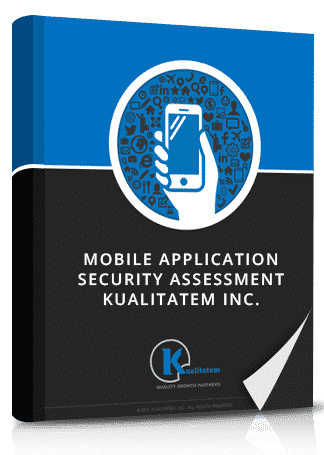 This case study covers how Kualitatem rendered InfoSec Services to mid-sized bank in the Middle East in order to quantify the risks associated with the launch of their new applications. It sheds light on Kualitatem's efforts and experience in providing independent audit services for managing the security assessment of their mobile and web applications.
Project Summary:
The client hired Kualitatem to perform independent audit services for managing the Security Assessment of their web and mobile application.
Challenge:
• Identification and counter-measure of high-level risk mobile applications vulnerabilities.
• Verification of multi-factor authentication
• to check user behavior security.
• Exposition of mobile app resources and device
• Features are repeatedly released.
Solution:
Kualitatem offered remediation guideline facility for all the identified vulnerabilities in the client's security architectures. For assessing the security of their mobile application against the malicious use and penetration attempts, static and dynamic analyses were performed using custom scripts and open source and licensed tools. With our help, they were able to complete their Mobile Application Security process successfully.