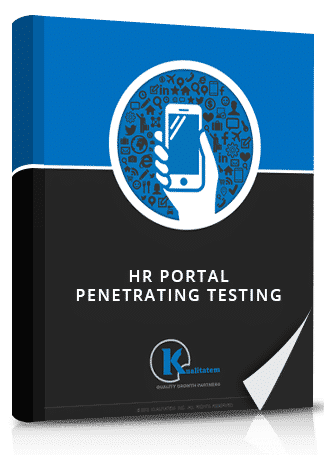 Kualitatem has been working to help secure different enterprises by performing penetration tests and doing pen tests for due diligence of the business partners. Human resource portals galore and Kualitatem has developed a pen testing certificate specific to HR.
Project Summary:
Kualitatem in collaboration with Lloyd Register, a leading global consulting company with presence in The Netherlands, have developed a security certificate.
A client having a Software as a Service HR portal required due diligence services to receive security certificate in order to market their services and stand visible amongst their competitors. Kualitatem was able to identify number of security risks for client that were prioritized as per severity and then mitigated and some were reduced.
The Solution:
Kualitatem helped the client to identify and classify vulnerabilities, analyze results, and adopt a comprehensive remediation plan.
The Benefits:
Reduced security risks
Investor confidence
Cost minimization
Security road map
Server hardening