Why Performance Testing Is A Good Investment Idea For Your Business?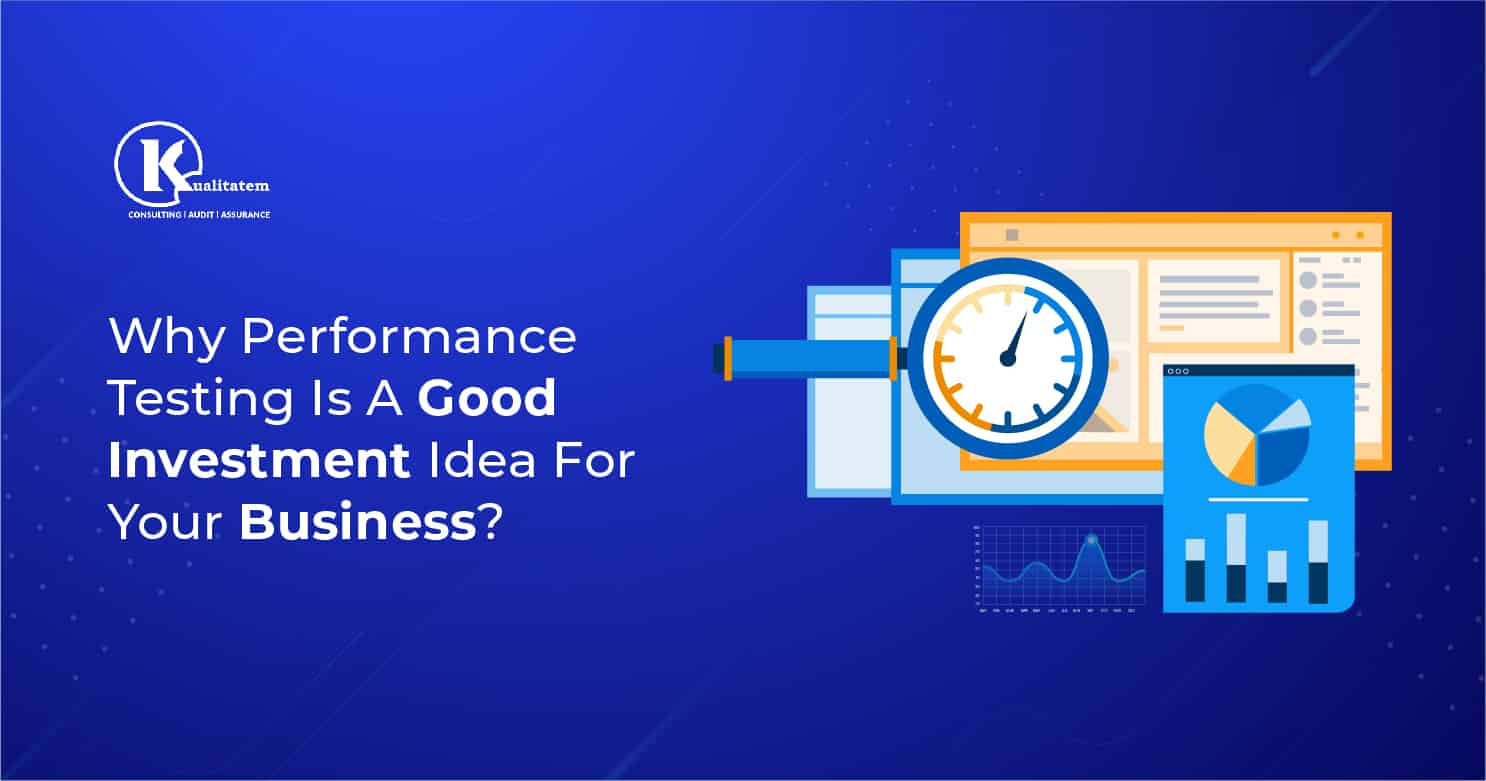 January 23, 2021
Hassan Shafiq
Do you ever go through one of those times when so many individuals at the same time expect something from you? When too many queries and demands invade your daily life, do you just pause and do nothing at all? This is a common phenomenon and this rule also applies to your software application and website. Too many requests, traffic, or any other form or load and errors can halt your digital apps causing your online business to come to a halt. Since this phenomenon is so common, what should your company do when it happens?
The answer is simple, you should constantly test your application, either yourself or by hiring a top-notch performance testing company. Either way, investing in performance testing pays its dividends in the long run. So, before we dive into the benefits of performance testing, let's explore what performance testing really is.
In simple terms, performance testing demonstrates how, during different circumstances, an application or a website acts and reacts. With just 1,000 concurrent users, a program could run very well, so how will it run with 100,000? In terms of efficiency, we want to obtain higher system speed, usability, and reliability. In which each mimics a particular potential consumer situation, there are many forms of performance tests.
Testing for performance is essential to consumer satisfaction; if the performance of your software does not fulfill your clients' standards, they will pass it on to your rival. It can be hard to perform performance testing and needs special test planning. It is essential to know the difficulties of performance monitoring as well as the tools and processes accessible to produce an effective performance test in order to plan a thorough test strategy. This is why it is super important to have a performance testing department or in its absence, hire a performance testing company.
Now that you've grasped the importance of performance testing, let's dive into the reasons why you should absolutely invest in this business.
Loading Speed
In this world with high dopamine addicts, users expect an app or a website to load as soon as possible and trust declines rapidly when it doesn't happen. When apps and websites take too long to launch, users may also feel elevated levels of stress. For instance, users can get irritated and lose faith when the website is spazzing or takes ages to load especially in the midst of a financial transaction. Wondering whether or not the transfer went through would not allow for a fun buying experience.
Users view load times as sluggish than they really are, even though the web page loads at a fair pace. A misconception of time makes them more restless.
It's yet another explanation of why it's necessary to minimize the load time, even though it loads rapidly on paper, it might not be viewed that way.
Another factor you should think about page speed is that Google, the great determiner of the destiny of a website, prefers faster websites and apps to get a high rating if their performance is at their peak. Pagespeed is taken into account in the formula for both web and smartphone browsing.
Most notably, the quicker the page, the more sales it can make. And this is proven time and time again by companies who have hired a performance testing company for their business.
The fastest loading apps and websites have a strategic edge. Because everything else on the web is only a click away, in order to keep consumers on your platform and not your competitor's, it is important to have fast load times.
Show Support To Market Claims
For enterprises, checking that the application/software performs the way it says is utterly crucial. A great example in this regard would be online gaming apps and tools. A load of simultaneous gamers is expected to be taken well and the pace and output as promised will be delivered.
And during the implementation of tests, numerous stats are gathered to ensure and fulfill performance objectives, particularly speed, usability, and reliability. This helps find problems with results.
Scalability & Stability improvement
With the complexities in the digital environment, companies need to develop agile apps that can be updated in real-time. Testing for performance reveals the potential flaws inside an application and determines where improvements and adjustments must be reinforced to accept them in order to become more scalable.
Analyzing the data from test simulations will help teams detect some potential implementation challenges and capabilities.
An application needs to be robust and produce reliable outcomes in any possible way, independent of any changes in its functionality.
Teams will measure whether any new updates or repeated launches are creating a disturbance to the actions of the program through detailed performance checks.
Develop an application's responsiveness
Various publicly accessible and paid resources are accessible to verify the speed of websites and apps. It is possible to incorporate both open sources as well as licensed software to ensure accuracy checking.
Many of the tools for performance testing are browser-based and testing can be conducted concurrently to ensure compatibility of the program across all platforms and browsers. For organizations to fulfill the corporate aims of an enterprise, responsiveness is utterly essential.
Improve the reliability of the application
Even at the most critical moments, it is crucial for organizations to ensure that the applications remain robust i.e. safe from network glitches, cyber breaches, or virtual threats. Ability checking with several experiments and equipment means that the website or app is stable and works continuously in the marketplace.
Performance testing improves the reliability of the application through simulated testing and putting the app through a variety of tests.
Final Words
If you want to ensure consumer satisfaction, maintain consistent revenue, and a marketable reputation then hiring a performance testing company is a great step in the right direction.