US Carries Out Cyber Attack on Iran After Saudi Oil Attack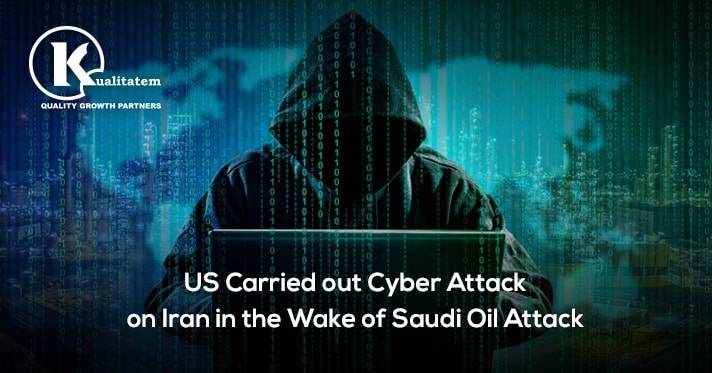 October 23, 2019
Hiba Sulaiman
In September, the US carried out an operation against Iran as a result of attacks on Saudi Arabia's oil facilities. This secret attack is said to be a reaction to the September 14 incident on Saudia Aramco oil facilities. According to an anonymous reporter, the strike affects physical assets but details were not shared. Reports added that the operation took place in late September and aimed at Tehran's ability to call is a 'propaganda'.
Cyber Security Remains a Top-Priority for All Sectors
This strike seems more like any other operation against Iran earlier this year after America dropped its drone in June and attacked Iran's Revolutionary Guards on oil tankers in the Gulf. Several states like Saudia Arabia, Britain, the US, France, and Germany have blamed attacks on Iran, which denies involvement in this strike. However, Houthi – a militant group in Yemen has claimed responsibility for the attack. With cyber security being a topmost priority for all organizations and sectors, more time and money should be invested in the right cyber security testing company
The Pentagon Refuses to Accept Responsibility for Cyber Strike
The Pentagon has also addressed this issue by sending additional troops and equipment to support Saudia defenses this year. But they have refused to say anything about the cyber strike so far. Elissa Smith, a spokeswoman at the Pentagon said, 'As a matter of policy and for operational security, we do not discuss cyberspace operations, intelligence or planning'. It is also speculated that it could take months to determine the impact of this cyber strike but such attacks are way below the threshold of war.
Iran has been Using Similar Tactics in the Past too
The cyber strike is said to be carried out by a hacking group that might be linked to the Iranian government, who have tried to infiltrate email accounts related to Donald Trump's re-election campaign. Iran has been using such tactics against the United States before too. Since the US has completely denied responsibility for this attack, it is unclear who has carried out the attacks in late September. To look into the matter, Iran needs cyber security testing experts to look into their systems.
Tehran Claims to Hit an Iranian Tanker in the Red Sea – Could be a Warning?
Since the September 14 attack, tensions with Iran have been high, where Tehran has claimed that rockets hit an Iranian tanker in the Red Sea and warned that there would be consequences. President Hassan Rouhani has also stated at a news conference its intention, ruling out all bilateral talks unless Washington returns to lift US economic sanctions.
With all the tensions between the U.S. and Iran, the matter of this cyber attack remains unclear. It is obvious though, that the undeclared cyberconflict between the two exists and they line in a gray zone between war and peace. Placing a cyber security testing firm could be a solution to identify and resolve the issue – but are both countries willing to make ties still remain questionable?