The Role and Impact of Artificial Intelligence on Security Testing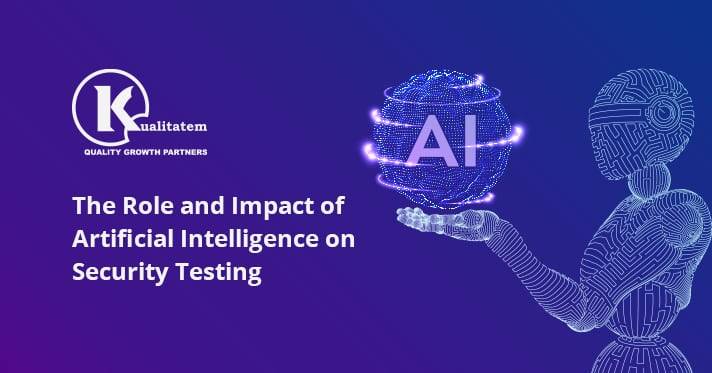 A prerequisite for software quality assurance is to make sure that the development and production of the software application is according to the specifications and the internal requirements, while the end product should be at par with the user expectations and the external requirements. Owing to this, the software testing industry is constantly looking for new and innovative ways to not only fulfill the internal and external requirements but to also optimize the costs and the testing efforts of the companies. In this context, the sophisticated and advanced tools and mechanisms that fall under the broad umbrella of artificial intelligence is especially useful. Especially in terms of security of the application, artificial intelligence techniques and methodologies are an important weapon in the armor. In a nutshell, acritical intelligence is basically a human intelligence simulation in which the computers and machines are programmed to imitate human thoughts and behavior. Computers and software applications that have a tendency to display human-like traits like problem-solving and learning from previous experiences.
With the rapidly growing size and complexity of the projects, cyber threats and risks have become a real challenge and more advanced measures are necessitated to curb these threats. For the companies that are under resources, the severity of the security issues can increase tenfold and hinder them from keeping up with the market. Surprisingly, the problems and challenges in terms of cybersecurity threats arise not from the lack of information, but from too much data that is available to the companies. Artificial intelligence methodologies and models provide quick and actionable insights to facilitate the teams in battling the white noise in the form of insignificant warnings and non-priority threats. By curating data regarding threats from millions of credible sources like research papers and forums, AI-based models allow the companies to improve their response time as well.
The Need for Artificial Intelligence in Cyber Security World
The world may be changing for the better with digital transformations and technological revolutions but it's a double-edged sword. Companies are constantly discovering unique and innovative ways to stay ahead of the game, reaching customers through new touchpoints, and providing ultimate convenience to consumers. However, it should also be noted that with new technological advances, companies are also introducing vector attack points in the organization as well. As the cyber-attacks become more advanced in nature and frequency, the traditional methods of identifying threats and malicious activities are scrambling to keep up. The more orthodox approaches of detecting security threats and issues and resolving them have failed to keep the threat actors at bay. With the new and innovative technology at their disposal, cyber-criminals have more resources and time to gain illegal access into the system and breach secure data. Therefore, security testing companies are increasingly using AI-based solutions to secure the networks, assess existing vulnerabilities and putting measures in place to cater to them, and address the ever-increasing complexities of the security systems.
Benefits of AI-Based Models and Solutions for Security Testing Companies
One of the most important ways for security testing companies to optimize costs, time, and testing efforts is to utilize automated tools and accelerators. The integration of these tools with AI-based models allow for more productivity in testing processes and helps the project teams to achieve more agility, accuracy, and repeatability. Some of the predominant benefits of incorporating artificial intelligence in testing strategies and process;
More reliability and defect-free end results as compared to manual approach – even though there is a higher upfront cost associated with AI-based solutions and automated tools, the benefit of low defects and more reliable end products surpass the associated costs. In addition to that, the cost and time that is wasted on detecting and fixing numerous defects are also substantially reduced through artificial intelligence and automation is security testing.
Meticulous Data Capture – it goes without saying that introducing automation and artificial intelligence in the testing process mitigates the need for human involvement, which in turn produces less defects and also reduces human effort. This is also applicable to the logging and reporting of security testing activities for the company. Tasks and activities which are performed with the help of AI tools and techniques can be observed and reported at almost every stage for better visibility and an enhanced audit trail. These comprehensive reports can be used to generate valuable insights that are subsequently helpful in process improvement and meeting regulatory compliance standards.
Enhanced quality and accuracy – artificial intelligence models and techniques not only have a significant contribution towards the quality of the end product but also ensure accuracy throughout the testing process. Additionally, the use of these tools and methodologies ascertains that the same amount of work is even less time as compared to the manual process, as they increase the overall productivity of the teams.
Conclusion
As the world is moving towards smart technologies that are embedded in almost all aspects of our life, from virtual assistants like Alexa to smart refrigerators, it is important to note that AI-based solutions and capabilities are leveraged in almost every industry vertical. Artificial intelligence has come a long way from a novel phenomenon and materialized as a series of advanced techniques and methodologies which is widely applicable in the software development and testing industry. In terms of security testing for companies, artificial intelligence is much more significant and widely applicable as they enhance the overall testing efforts without making a compromise on the accuracy or quality, which is of utmost importance in security threats and risks. Machine learning and AI-based security testing processes help the testers and developers to save time and makes sure that the network security solutions are robust and are delivered timely.