Remote Software Testing Services During Pandemic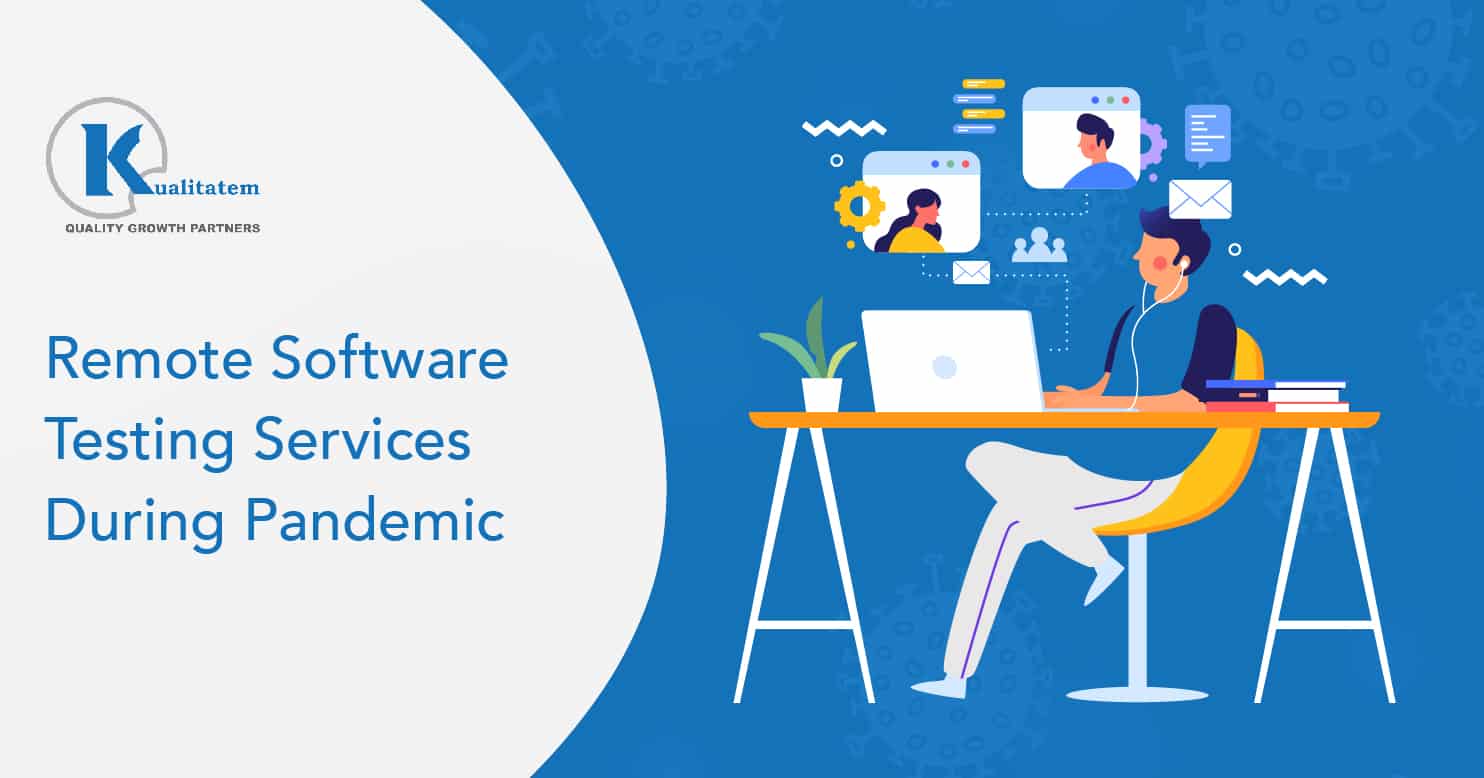 October 9, 2020
Rubab Kazmi
In the unforeseen times of the outbreak, COVID-19 has targeted almost every country in the world. This pandemic has been expanding its roots ever since and there is a huge impact on organizations, let alone human beings themselves. Businesses around the world have been greatly affected by this pandemic in one way or another, and they continue to face more challenges in various forms. The current situation demands more extensive software testing services in order to meet these challenges.
The Current Need for Remote Testing Services
Firms are looking for techniques and solutions for faster delivery and simultaneously require quality products, however, they are unable to support their market timelines due to a lot of challenges they face. Many of these businesses are disrupted due to the current situation and continue to look for alternatives to roll out their products with the help of effective strategies.
These challenges include a shortage of talented staff and a lack of domain experience to support the business processes. Organizations are also looking for solutions that may increase their quality products and also help them meet their delivery deadlines. It is speculated that talent shortages will be acute. Due to the increased focus on automation will widen the gap for skills, making it more challenging for firms to source suitable skills internally. In addition, COVID-19 has also helped firms in recognizing the need for remote testing services to ensure timely delivery. The need these services to fill in the critical gaps in the delivery process, with an emphasis on improving software quality.
Benefits of Remote Testing Services
Access to QA Experts:
Due to the availability of QA teams with domain-specific experience, software testing services can help firms achieve complete benefits of their resources. These teams have more knowledge about these specific domains and are more helpful as they can also handle tasks more efficiently and improve the outcomes.
Improve Team Communication by Using the Right Tools
There are a number of tools that can be used for the smooth flow of communication. It becomes much easier for agile teams to connect with the project stakeholders. This also enhances close collaboration between QA teams, developers, and product owners to ensure better quality products.
More Availability of QA Teams in Different Time Zones
Independent testing service providers provide professional testing services. These QA teams are experienced and use best practices to deliver quality products at speed. These experts are also available to serve their customers according to their time zones globally.
Dedicated QA Experts ensure Faster Speed
Due to the availability of experienced QA experts with defined requirements help in framing better test suites. In projects that have well-defined goals, it helps QA experts to understand their project from all aspects. This also ensures faster execution, also with the help of test automation and testing tools available in the market.
Cost-Effective Solutions
Organizations continue to face the pressure of increased costs due to the unexpected COVID-19 outbreak. However, due to these software testing services, it is possible to ensure cost reduction and also ensure faster releases without compromising on quality. Thus, remote testing services reduce operating costs and businesses can earn a better ROI.
Effective SLAs
When the service level agreements are closely guided with clients, the remote testing processes become more helpful for businesses.
Improved Focus on Business Development
Since dedicated QA teams are responsible to perform testing services, the product owner can ease their efforts and concentrate on core business activities.
Effective Reporting
These dedicated QA resources are helpful in delivering time-to-time reporting to the product owners and stakeholders simultaneously. These reports are comprehensive in nature and become visible to all the team members to make them take appropriate actions accurately.
Conclusion
We know the impact of COVID-19 on our lives and businesses simultaneously. However, organizations still continue to face the downsides of this pandemic. They continue to struggle in order to maintain their position in the market and due to a lack of skilled and talented resources who provide effective services to enable them to meet their deadlines. There is instability around the globe, across various industry verticals. However, businesses can leverage software testing services to ensure faster software releases. Software quality and time to the market are two important factors no business can ignore or overlook. It is necessary to ensure that firms utilize remote testing services on projects to support their requirements during the current situation. However, it is important to hire these services from a renowned company.