Managing Employees in an IT Industry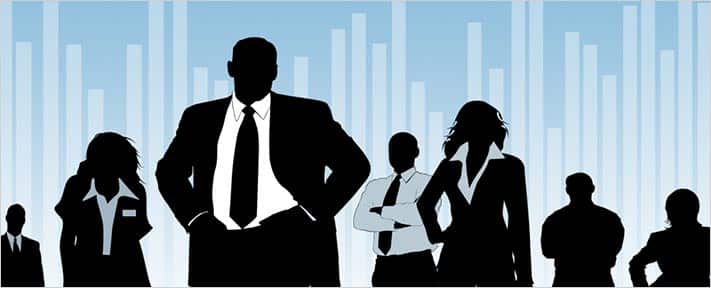 September 12, 2013
Kualitatem
Managing employees in an IT industry is always a bit of concern and challenge for the HR departments. In an extremely competitive and over-crowded segment, where employees have a lot of switching options, it is really a tough task to hold the old experienced employees. Ensuring employees stick to their organization, remain satisfied with the HR policies and practices and manage the tasks according to the deadline, are the core responsibilities of the HR department that demand understanding employee's preferences and priorities. Therefore, it is imperative to formulate the employee friendly HR policies that motivate employees and enhances their yield and productivity.
Let's look at how one of largest private IT Company manages its people and employees? The company is best known for its exceptional HR policies and practices. According to Fortune magazine, it was the best company to work for in 2010, with lowest employee turnover rate in the industry. The company offers a friendly and informal culture based on trust and mutual respect and believes in pampering the employees by fostering the "happy employee, happy customer" culture. Although the company is not paying much to the employees, but still has managed to get maximum productivity and best performance from the employees.
What are policies and factors that led to the creation of such drive and motivation among the employees?
The company's HR department is always looking for long term goals and objectives and believes in the long term planning. The company has hired many sophisticated minds, trained them and polished their skills and abilities.
Management of the company believes in promoting the helping culture, and they gave a lot of importance to their cultural fit during recruitment. The main reason to follow the cultural reason is to hire employees of the same "you" attitude to foster a positive learning in the organization.
Instead of setting targets and stressing the workforce, their HR department believes in intrinsic motivation and trusting people, to get things done in a good manner.
The best part of the HR policy is the way company manages the employees. Instead of controlling and monitoring, HR department believes in mentoring and coaching. This thing encourages learning in a healthy atmosphere and inspires employees to put in his/her own efforts to grasp and learn things quickly and training employee becomes a lot easier.
The company management believes that it is worthy to invest in the human resource department. It helps in increasing the employee morale, loyalty and self-esteem. This has also resulted in the benefit of the company as the company has the most loyal employees in the industry and company can save on training the new employees. Moreover, it also helps in upbringing the customer retention rate and invokes the clients to continue doing business with the company. When employees are satisfied, they will keep giving best results in the stated deadlines.