Information Technology Service Management – ITILV3 – An Introduction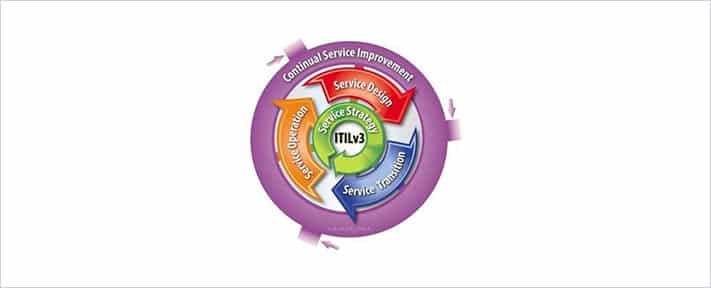 February 19, 2014
Kualitatem
ITSM (many people in our local IT industry are still unaware of this term) stands for Information Technology Service Management. It is all about providing the best quality of information technology services by following a well-defined framework and this framework is ITIL (Information Technology Infrastructure Library).
ITIL was first introduced by The United Kingdom's Central Computer and Telecommunications Agency (CCTA) in 1989 and is now maintained and developed by the United Kingdom's Office of Government Commerce. ITIL has worldwide recognition and there have been certain modifications and enhancements in its standards and terminologies being used like right now the current version of ITIL is ITILv3.
What is ITIL?
If you need the definition of ITIL than we can define ITIL as "It's a framework to provide the best practices or guidelines used to deliver the quality Information Technology Services". It defines the several terminologies and processes to this purpose. The ITIL is focused on the concepts like,
Continual Service Improvement:
My favorite area is Service Operation which includes operations like service desk incident management, problem management, event management, change management, configuration management and request management.
In ITSM, many activities are linked with each other and many stages are involved to provide one single service and it's done by following the defined workflows for example once the request or problem is entered in the system it is automatically assigned to the service desk operator who further decides to escalate the problem to the relevant group based on its nature. Its solution is found and provided to the requester and after a proper verification; its status is closed.
There are few companies, who have developed the software on ITSM like,
Service Manager by HP Hewlett – Packard
CA Service Desk Manager by CA Inc.
Service Center by Microsoft
All these software are built on ITIL framework and have made ITSM easy. With my experience of working with HP Service Manager, I can assure you that knowledge of ITIL goes a long way in implementing the ITSM. Along with this, if you wish to implement these tools then you will also need some SMEs (subject matter experts) like Network administrator, Database Administrator and ITIL expert to be in your team.