How to Improve User Experience in Ecommerce for Better ROI?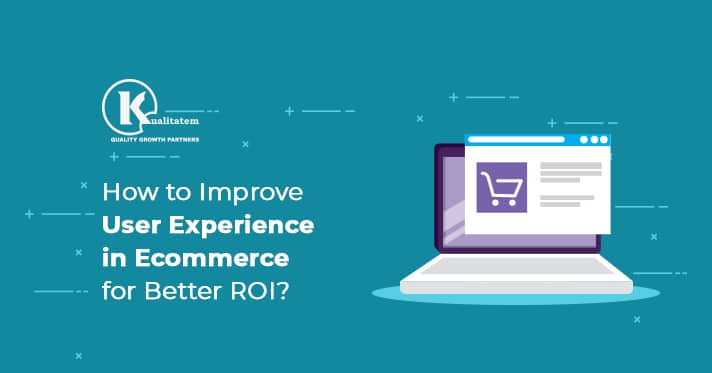 January 16, 2020
Hiba Sulaiman
It's an established fact: UX has a significant impact on ROI. In this article, we'll focus on UX in eCommerce and how can it be enhanced on all major steps of the customer journey.
Let's start with some statistics
According to the latest ROI of UX study, eCommerce websites lose as much as $1.42 trillion annually due to bad user experience. The same report states that 88% of online customers are likely to leave an eCommerce website if they aren't satisfied with the experience it offers. Cart abandonment, which has a rate of 69.2% globally, is largely due to poor website user experience. 31% of online US customers abandoned carts because they were asked to create an account, 23% did so because the checkout process was too complicated, and 20% – because the order total upfront wasn't displayed by the store.
Best Practices for UX in Ecommerce
Let's look at some of the most important areas that require special attention when working on UX.
Search
Predictive suggestion is now an important feature of websites nowadays. It helps users find what they're looking for conveniently, without having to type all letters of the words. While this feature is a good addition, 25% of the web stores fail to implement it correctly. The most popular mistakes include cramped screens, distracting visuals, and unhelpful or confusing text formatting.
Following are some of the tips to improve predictive search:
Do not offer more than 10 search suggestions on desktop and 5-8 on mobile.

Do not make the list of suggestions scrollable.

Display the typed words/symbols in regular font and use bold for the suggested ending of a word or phrase.

Make the active suggestion highlighted.
These minor changes can make a significant impact on the way users perceive the website. That's why it's recommended to test website responsiveness on all devices, especially mobile phones, and hire specialized responsive testing company.
Catalogue Categorizing
Wrong and over-categorization of items is also a big UX problem. Too many categories make your catalog unmanageable and confusing, which is likely to repel customers. It's important to classify and take the time and effort to create the minimum number of categories as well as powerful filters for convenient search among product types.
Filtering
Many customers immediately leave the site when they're exposed to a rich category and not offered the filtering feature. Yet when offered, it should be ensured that the filtering process is done right, otherwise, these problems confuse and disorient customers.
Following are some of the tips for implementing filtering feature:
Display the selected filter values checked in the filtering sidebar.

Display all the selected filter values as a list.

Offer both visual and numeric scales for filters with a range.

Let users easily de-apply filters.
Checkout
Another annoying thing that customers face on eCommerce websites is the over-complicated checkout process. On average, US web stores show 13 default field forms to customers and 76% of those web stores don't mark the fields as 'required' or 'optional'. As a result, 1 in 4 customers abandons the cart on a website because they don't have the time and eagerness to input a lot of information.
To optimize the checkout process, it is recommended to do the following:
Minimize the field forms to 5-8 and openly state whether filling each field is 'required' or 'optional'.

Request card's expiration date in the MM/YY format.
Conclusion
Quality & convenience is what the consumer of this online age demands. None of it or one at the cost of another will leave the users unsatisfied and they will eventually leave the site. In this age, customers have the luxury of picking and choosing from several competitive providers of the same service. Spoiled customers of today need flawless experiences and it's the job of companies to provide them with that. Perfecting UX needs a lot of boxes to be checked. In this article, we've listed down 4 important areas that need attention when companies look to improve UX.