Are Cybersecurity Investments Worth It?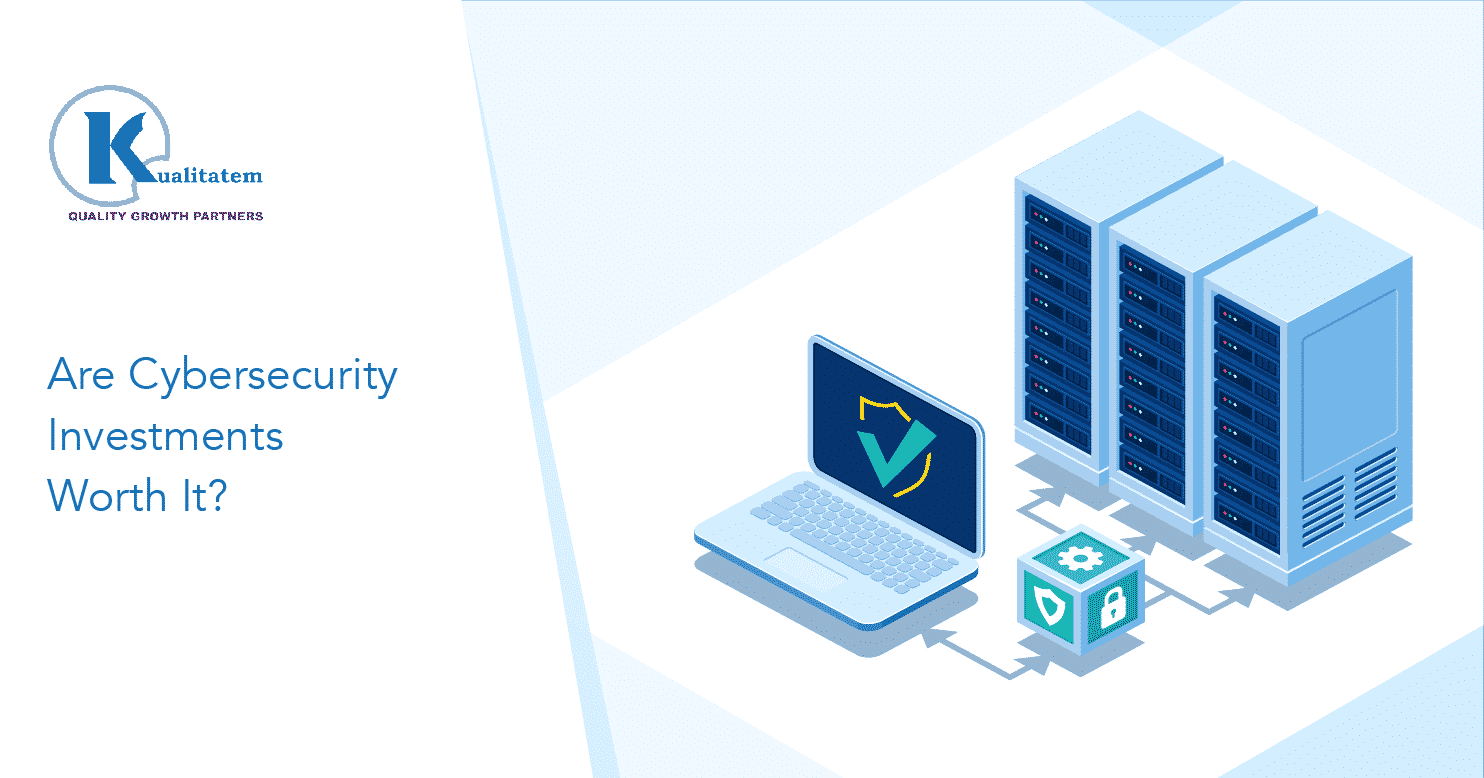 November 6, 2020
Hiba Sulaiman
For most folks, October is a month for ghost stories and Halloween. But for businesses, the National Cyber Security Alliance (NCSA) has introduced the National Cybersecurity Awareness Month (NCAM). Multiple organizations join hands together in spreading the awareness to secure their IT networks, critical data, and infrastructure. While the month comes to an end, it doesn't mean enterprises need not cater to the rising needs for strong cyber security strategies. A large part of this focus is on securing the connected devices, digital data security, and networks. This awareness campaign extends not just to personal security but to enterprise security as well. It has been more than a decade since enterprises are investing in a cyber security testing company to address the rising cyber security attacks. Yet the question remains – Is cyber security worth the investment?
NCAM prompts enterprises to evaluate their security approach. Let's have a look at the top trends in cyber security that help the company focus on what matters today.
Convergence of Cyber Security and Privacy
The increasing concerns about cyber security are driven by the convergence of cyber security and privacy. We can see a growing trend in the severity and number of breaches across the globe. From financial institutions, airline companies to hospitals and everything in between is experiencing massive breaches. However, after the spreading of NCAM, enterprises have seen a reduction in the size of data breaches each year.
Security professionals recognize the need for organizations to strengthen their perimeter defenses to keep them protected. However, global privacy regulations are no longer enough. Things are getting out of hand and enterprises need to go beyond controlling access to critical data within an organization, limiting access to that data and not storing it in unsecured locations. Enterprises have achieved great success by using defense mechanisms such as firewalls, antivirus, and intrusion prevention.
Security Awareness at All Levels
The cornerstone of any security awareness program remains on the employees to protect their sensitive data and report threats. Organizations need to understand these threats, take preventive measures, and report cybercrimes immediately. The chances of risks remain low where organziation's ability to secure critical data is maintained by its employees with due diligence. The stakes for compromising data are higher for employees working with critical information or infrastructure. Tech-savvy cybercriminals can also launch targeted phishing emails that appear to come from an employee that requests sharing login credentials or to view it by clicking a link.
The simplest and easiest way for an attacker to get hold of a system is by having access to proper employee credentials. Consumers can take steps to protect their data by using multi-factor authentication or using payment methods that protect their personal information. Thus, it is not only important for employees to be aware, yet the consumers need to be careful too.
Awareness for Device Security
It is not only important to remain safe from online threats, physical security is just as important to protect sensitive information. For instance, if an employee leaves his official laptop or smartphone unprotected, it can increase the risk of data theft or unauthorized access. However, these risks can be minimized by:
Keeping devices locked when they are not in us

e – Smartphone users are typically used to lock their phones as they are in their hands. But it is important to apply the same rule to laptops and computers.

Securing physical documents

– Although there is an increasing trend of using digital storage for sensitive documents, yet many firms still need to use physical copies of important documents. They need to be locked and secured when not required.

Destroy all unwanted physical information

– It is important to shred all documents that are no longer needed. All employees should be trained on maintaining physical and digital security.
Software Updates
Operating systems, browsers, security applications, etc. need to be updated every now and then, by downloading the latest updates and patches. Failing to do so can cause security issues and compromise sensitive information.
Cyber Security Risk Assessment
Another way to make your cyber security investments pay-off is to conduct cyber security risk assessment. It is the process of identifying, analyzing, and evaluating business risks associated to security. A cyber security testing company can help enterprises to ensure that the cyber security controls they have placed are appropriate to face the identified risks. Without a risk assessment, chances of data breaches and security compromise are high. Often, enterprises underestimate risks that could cause significant damage to their business. This is why it is so important for them to conduct risk assessments.
Security professionals identify the information assets that could be potentially affected by a cyber attack. This includes their hardware, systems, networks, laptops, etc. It also identifies the risks that could affect these assets. They perform risk estimation and evaluation along with security controls to treat the identified risks. Firms should also monitor and review the risks from time to time to detect any changes and maintain better cyber security stature. All these controls are in adhere with the ISO 27001 standard. It is a risk-based approach that enterprises follow to ensure information security risk management that addresses people, processes, and technology.
Conclusion
Cyber security is on the verge of being one of the most controversial topics for enterprises relying on online platforms. Whether it is a retail store, medical institution or bank, all remain vulnerable to cyber-attackers who are finding more sophisticated ways to conduct breaches and cause harm to businesses. Yet, enterprises still question if investing in cyber security testing company is the right choice to make or not? Well, the need for cyber security is increasing exponentially, which means yes it is worth the investment.