Brace Yourself! Its Black Friday, E-Shoppers are coming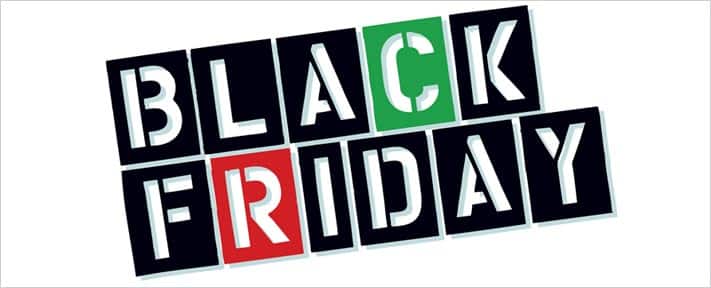 November 28, 2013
Kualitatem
Finally, the wait is over and after the hectic, stress full, and feverish year that brings Obama Care and increase in the employment rate in most states, the year 2013 is rushing towards the finish line. The celebrations are about to start, snow is coming again and the Black Friday is just around the corner and so are the shoppers.
Black Friday is known as the busiest shopping day; traffic jams, crowded shopping malls as people pop out of their houses and spend a wholesome amount of bucks, shopping for Christmas and New Year. After the long busy year, they finally find some time to spend with their loved ones and go gaga at the shopping malls. Marketers know this and they formulate strategies to get the best out of it. Many brands offer discounts, promotional sales and buy one get one free offers to kick off the holiday shopping season and milk the consumers as much as possible as it's a win-win situation for both. Marketers are happy just like the consumers.
According to a recent study, it is expected that more shoppers will hit the online stores this year and these e-commerce sites will experience the ultimate real time performance testing by the users. So, it's better to check the nuts and bolts of the web and native apps and screw them tight before the customers hook in and experience load management problems.
From window shopping to hunting bargain deals, zillions of customers surf the online stores to search for the particular products, checking prices, availing discounts offer and purchasing products. A survey by the Accenture, suggests this Friday to be more digital and promising than ever. Survey not only reveals some shocking facts but also alerts the e-commerce webmasters to roll up their sleeves for a wave of traffic that's going to be striking online stores this year.
According to the survey
30% of the consumers will access the online shopping stores for shopping right after the Thanks giving day.
Another survey conducted by the National Retail Federation entailed that approximately half of the consumers will surf the web to look for the gift ideas.
The research further suggests that shoppers will visit various online media to search for the gift ideas.
47.9% of consumers will search for the gift ideas online
21.5% of the consumer will use e-mail marketing messages
14.0% will go through the Facebook
10.1% will utilize the retailers' apps
7.2% will go to the Pinterest
This research doesn't include those people, who will use the apps on different physical stores to compare products and prices. It is expected that 55% of the Accenture's survey respondents will visit the stores for shopping in some form on Black Friday and 38% will do so on Thanksgiving Day.