Be Wiser Than Your Competitors This Cyber Monday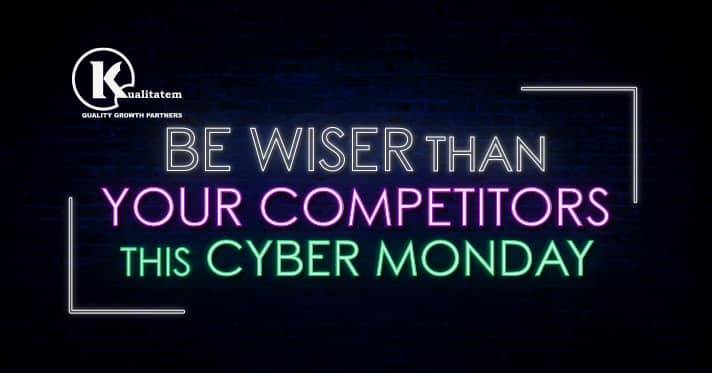 This is probably your most awaited season if you have been looking forward to getting discounts. From Cyber Monday to Black Friday – fall has got it all covered for shopaholics. As for all online retail businesses, performance testing is worth their attention. Friday followed by Thanksgiving is typically a holiday when people start preparing for Christmas with their gift-buying. But Cyber Monday has caught more attention as it is one of the biggest bargain shopping events in the US.
Shoppers head out to stores or search online to grab their favorite discount deals but every year e-commerce and retail website owners fail to take necessary measures to avoid website crashes. They are not prepared for heavy traffic. Most of the retail brands continue offering special discounts for several days after Thanksgiving. It is time to improve performance tests by looking for a performance testing company, so retail businesses are ready on time for Black Friday or Cyber Monday.
How Can You Be Smarter Than Your Competitors?
It is never too late, to begin with taking corrective measures right away. There are several examples that depict how consumers have switched to competitors due to a website crash.
Introduce Different Types of Performance Tests
During and after Thanksgiving, people prepare for their winter holidays and festivity. So never assume that old ways will get you there. Retailers need to dedicate their resources for planning and executing performance tests to be prepared for Black Friday. Software testers need to list down all the tests they need to run. It includes:
Soak tests –

They examine system performance

Spike tests –

To test system performance under an increasing traffic

Stress tests –

They are carried out to check how your system performs under its maximum limit.
Test Continuously, Test Now!
Software testing experts deploy continuous integration and continuous testing to conduct performance and load tests. Automated tests are enabled that test your code every time there is a new release. There are a number of CI tools that testers can use during their performance testing services and integrate with other software testing tools.
Create Performance Tests According to Real-Time Scenarios
For businesses that have planned huge deals in the sale season, it is important to load tests related to these sales. Testers should also include the checkout and third-party integrations. If you speculate heavy traffic on your website during these days, then performance testing should be your best friend.
Analyze and Evolve
Once you have carried out performance tests, you should run API tests, etc. and analyze the results. Run your tests multiple times to get insights into system performance trends. Keeping all team members on the same page can also help you provide a good shopping experience and avoid any website crashes.