AI-enabled Pen Testing – A Game-changer for Cybersecurity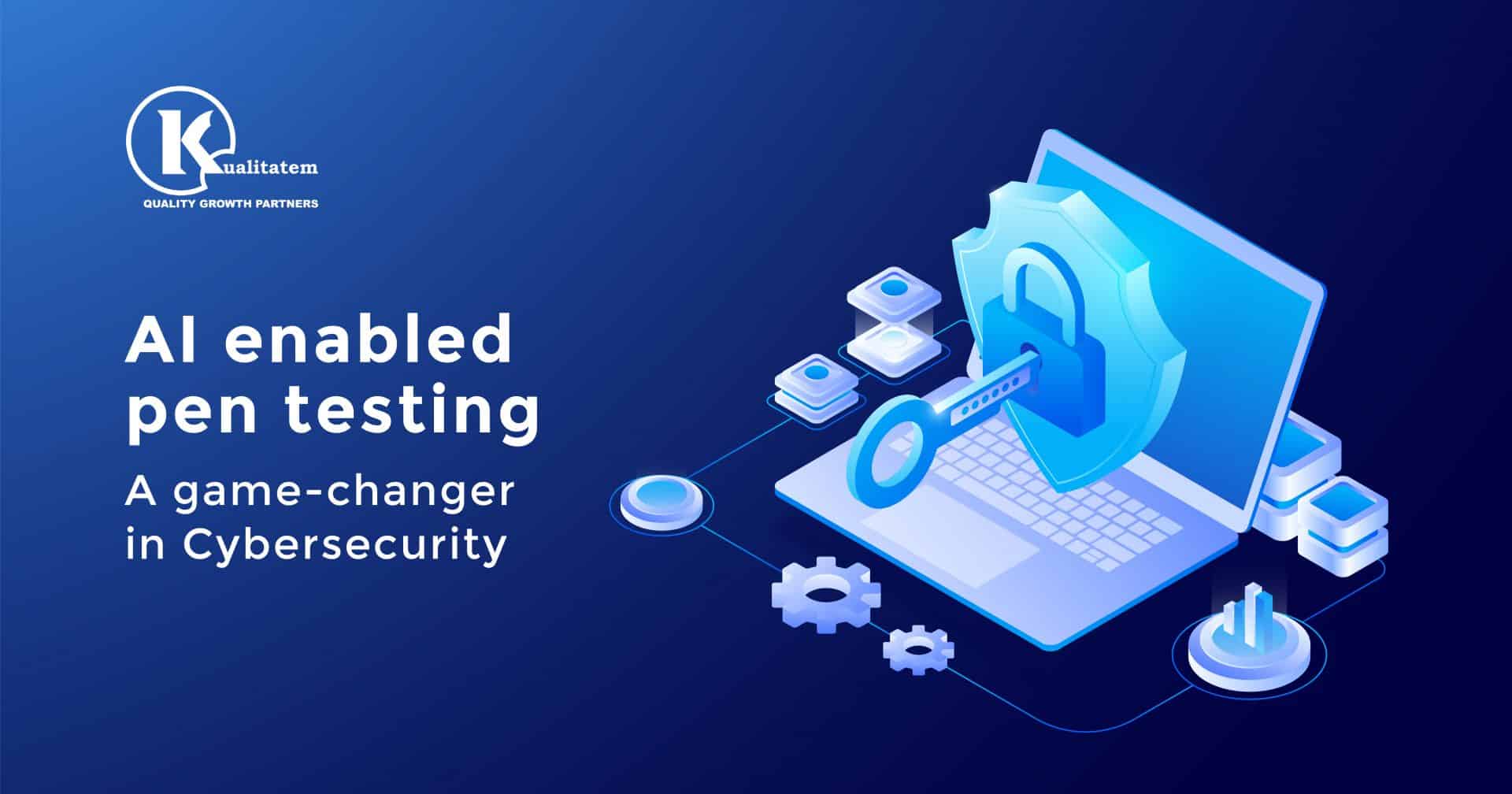 November 28, 2020
Rubab Kazmi
Blessings come in all shapes, all sizes, and all forms. When it comes to the software development and software testing industry, blessings come in form of artificial intelligence. AI comes up with millions of fortunes for businesses and organizations. From simple business operations to now fully automated business operations, the world has seen rapid progress and that's just because of the presence of artificial intelligence. One of the best gifts of technology for every sector is none other than Artificial Intelligence. Now AI is in full swing to change the dynamics of the software testing world, especially in the penetration testing domain. The need for penetration testing arose years ago when the cyberattacks were in full swing with the rapid advancements in technology. Many organizations experienced the loss of their valuable data along with their customer's sensitive information. And that is the time till now, there's no alternate to test the security of software except penetration testing or ethical hacking as one best solution.
Later and now as well, businesses often refer to an incredible and reputable pen testing company for better security assurance of their software products and applications. This way of conducting pen testing is often incorporated by organizations or businesses that have limited expert resources or either don't want to burden themself in the testing process. But that was not all for the needs of cybersecurity defense systems of organizations. Every passing day came up with new cyber threats and businesses were floating in the dead sea. Therefore, the multi-dimensioned cyber attacks forced penetration testing companies to come up with efficient solutions for every cyber threat. And then Artificial Intelligence comes into the role play.
Before we discuss the role of AI in the pen testing domain, let us first recall penetration testing;
Why Pen Tests?
The reign of technology has not only made our lives convenient yet it has come up with such horrific creatures to haunt people in different domains, on daily basis. Those horrific creatures are known as hackers and cybercriminals in techies language. This made the need for cybersecurity effective measures, evident. These criminals possess so much power that they can get into your system easily and can extract all the sensitive yet valuable information within minutes or seconds. With this alarming situation, organizations still think that they have placed firewalls for their software protection. However, they must beware that these firewalls are not sufficient at all.
Hackers are intelligent and powerful more than your thoughts. Organizations are unable to understand the simple point that these hackers have the power to break all your security shields around the software. Therefore the need for software security testing is a mandate to make sure your software products and apps are free of hacking risks.
Pen testing provides a variety of benefits to businesses;
Hunting and spotting all the security vulnerabilities in the software products and apps

Maintains customers trust and organizational goodwill

Ensure business continuity and growth
And the list goes on.
AI Changing the Dynamics of Pen Testing
Without any doubt, artificial intelligence is one of the most productive ways of testing which combines threat intelligence, vulnerability scanning, and machine expertise to validate the vulnerability. Incorporating artificial intelligence into your software security testing process would enable you to achieve all your testing objectives and also it allows organizations to improve their standard of product quality. Moreover business can increase their chances of being a market leader via incorporating modern artificial intelligence-based pen-testing.
Getting in-depth about the role of artificial intelligence in penetration testing, organizations would realize that;
No matter how many high-level software testing tools an organization implements the use of, yet tools are not capable of guaranteeing the scope of security testing. Whereas, use of artificial intelligence-based penetration testing, the business would not have to repent on and they'll realize that their decision of incorporating pen testing, was highly reliable and an affordable one. It generates testing reports faster than any tool and eliminates the chances of man-made errors.
Next level testing speed is no longer a dream now!
No doubt a testing strategy includes the use of a variety of software testing tools and these tools might have a tendency or power to make things simpler and faster yet their effectiveness can not be guaranteed at all. Instead, there may be a high false-positive rate, which may be inefficient and inconvenient. But this is where AI's penetration testing is enabled and helps the testing process run efficiently. It helps to identify real vulnerabilities in real environments.
In short, Artificial intelligence-based penetration testing comes up with the following benefits for a business;
With the help of artificial intelligence, complex stages of a penetration testing process can be made simpler and easy as it streamlines all the activities of pen testing across an organizational information technology landscape.

AI makes it possible to achieve efficiency

AI allows and makes it possible to get rid of all the human errors

AI generates accurate feedback in a shorter amount of time — and accuracy in pen testing is exceptionally vital

With AI as constant support, a great amount of quality data can be gathered in a limited amount of time

AI offers good test management and automatic creation of test cases. Hence, it makes your systems secure and sound in less time

AI-based solutions are enabled to try different password combinations to check how strong the passwords are to break-in

AI-enabled pen-testing provide better reporting
Final Words
Every single techie would agree on the point that data breaches, cyber threats, and cyber attacks are more common than they were before and it is nearly extremely expensive to cope up with these cybersecurity concerns. Therefore, the need for proper cybersecurity measures is an evident approach for businesses to get rid of these hacking risks. To tackle up all these challenges while spending less, there's a one-stop solution i.e Artificial Intelligence-based penetration testing.