10 Critical Things You Should Analyze Before Outsourcing Software Testing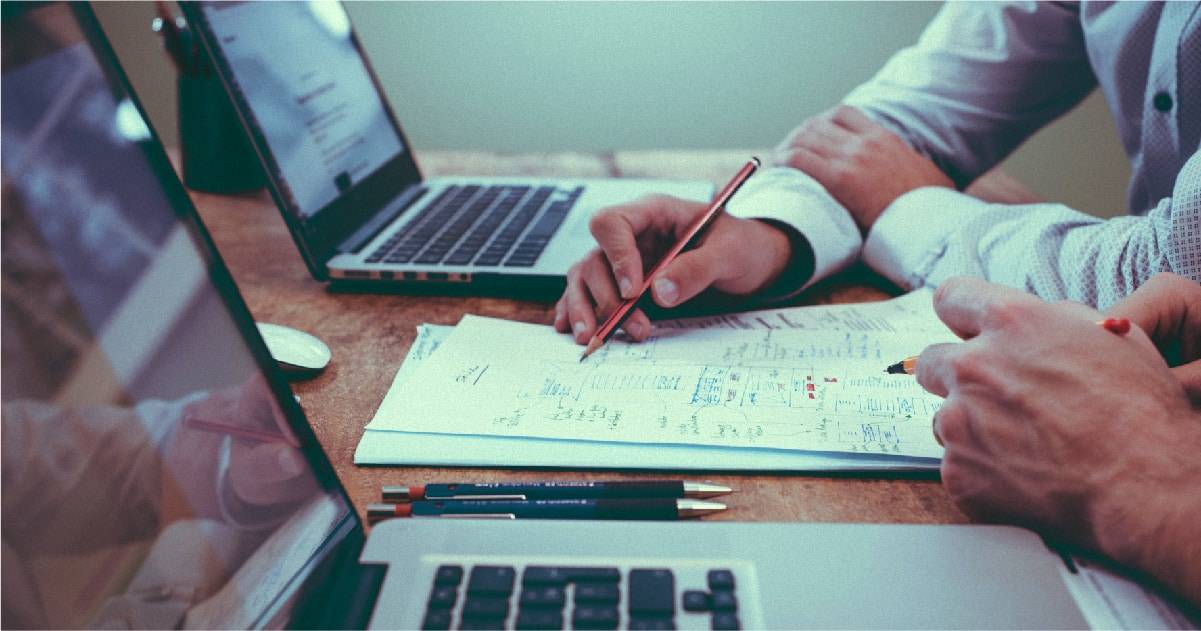 May 24, 2021
Hassan Shafiq
Software testing is now used in nearly every working prototype of the software. Outsourcing software testing work is done by a number of software testing companies.
Outsourcing is a business practice in which a corporation hires another company to conduct different research tasks.
They are intended to provide services that are normally performed or were previously performed by the company's own employees. In the field of information technology, the trend of outsourcing testing services is well-known.
Consider These Factors Before Outsourcing Testing Services To An Offshore Software Testing Company
As a result, the opportunity to outsource your software testing to another company will add considerable value to the final product.
Even so, if you are unable to choose the right business, you can face difficulties that cause you to second-guess your decision.
Furthermore, the sweet spot between happiness and dissatisfaction is found in your perseverance. There are, however, a few steps you can take before making a final decision; here are ten things to consider.
1. Adaptability
Flexibility is a critical component of every software testing company's operations. Offshore testing necessitates some flexibility in order to meet timetable variations.
Modifiability, new aptitude, strength, and ease of exit should all be considered when determining the elasticity of testing.
As a result, understanding how the organization sets up and handles teams, as well as the method of adjustment of your company, is critical. Look for an organization that is willing to work with you to create a lean and fast-paced atmosphere.
2. Location of the team
What is the location of your team? Since there is a significant difference between working with outsourced software testing firms and dealing with a team located in another country, the position of the team is one of the most important considerations to make.
In general, outsourcing software testing can be advantageous at times because you can get high-quality work at a fair price.
Despite this, due to cultural differences, language barriers, and a conceptual obstacle to effective communication, offshore testing poses a greater danger.
As a result, consistency can only be achieved when the teammates can communicate with software testing company staff in a timely manner using the most effective means of communication.
If you want to operate within the same region, however, all of these problems will be resolved without a doubt. If you're dealing with an outsource testing company, make sure they can get around these obstacles.
3. The Real Price
It's critical to determine the true cost of interacting with the company after you've gained access to them through another parameter.
Working with an outsource company can appear to be a low-cost option, but when all hidden costs are factored in, it may cost the company a lot of money. As a result, your top priority should be to partner with an outsourcing firm that can provide you with on-time delivery, a high return on investment, highly productive work, and all-around value addition.
4. Security of Intellectual Property
When it comes to outsourcing, the most critical consideration is intellectual property rights.
Protecting a company's intellectual property is one of the issues that an outsourcing company faces.
The vendor's first priority should be to secure the client's personal information. Furthermore, it should not be used for anything other than the intended industry.
5. Responsiveness
When dealing with a software testing firm, the management of responsiveness comes up in a variety of situations.
For example, how long does it take for the offshore software testing company to organize the team that will assist you? Alternatively, how long does it take the organization to respond to your questions? Try to work with an organization that has a lot of experience, is reliable, and has a track record of delivering excellent results quickly.
When it comes to assembling a team or generating results, the organization you select should be able to grasp all of your requirements and respond to your questions.
6. Transitioning Management
During the testing process, the client's requirements can change frequently.
As a result, the QA testing period should be properly managed. Furthermore, in order to overcome these time, effort, and additional costs, a good change management system should be maintained.
7. Models of Engagement
The engagement modes are one of the most significant assessment phases in outsource software testing.
You may choose between two forms of outsourcing or externalization: complete outsourcing and incremental outsourcing. Above all, you must comprehend the business model and its methods.
Outsourcing can be divided into two categories.
Incremental Externalization: The entire job is broken down into smaller chunks, with each component being outsourced to service providers. In this situation, you have the choice of choosing from a variety of service providers. However, in order for the work to be completed correctly, the client must place a high value on the offshore provider.
Total Externalization: It is a paradigm in which the entire risk is transferred to a single service provider. It is a cost-effective solution since the supplier assumes the risk. However, it necessitates meticulous and precise preparation.
8. Communication
Poor communication between vendors and clients is regarded as a major roadblock. These impediments obstruct the work that needs to be done. As a result, it is critical to establish a strong communication channel between the two parties.
9. Improving Quality
One of the most important tasks of outsourcing is to achieve significant quality enhancement, with the ultimate aim of improving the final product overall.
As a result, the testing cycle phase should be continuously improved.
In general, businesses outsource tasks that are not related to software testing. Almost every software project considers software testing to be the most critical method.
The main aim of an offshore software testing company is to provide the highest quality at a fair cost while allowing the company to concentrate on its core business.
Furthermore, since there are so many software testing companies offering these services on the market today, you must do your research before choosing one.
As a result, try to balance your specifications with the vendor's profile in order to find the best software testing business.
10. Agreement on Service Levels
A service level agreement, or SLA, is an arrangement between a customer and a service provider.
This agreement specifies the service provider's expected performance. As a result, signing this agreement is critical to ensuring that the service provider and the client's priorities are fully aligned.
The interaction model and types of testing should be tied together in the service level agreement. The following are some key points to include in your SLA:
Time for reporting and project management

Measures of product quality

Compliance with the Knowledge Transfer Process

Understanding the fundamentals of the company