Add value to your Testing Processes with Software Testing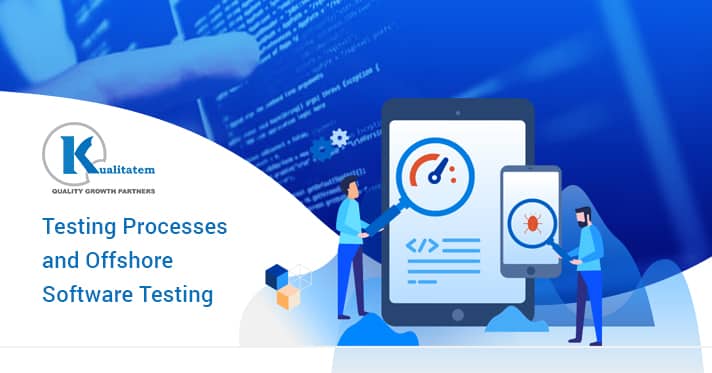 September 7, 2020
Rubab Kazmi
Time flies faster than we think. Then why wasting such a precious thing – like time on activities that are not adding value to your business. In a highly complex and competitive environment like the business world, one has to be extremely cognizant about its business moves and operations because customers are sensitive enough to depict any of the business lackings in its operations while evaluating a product. When it comes to software development, It's extremely challenging for businesses to cope with both customer's expectations of high quality and competition among the market. Businesses are continually a part of the race to satisfy customers by creating a value proposition for them.
Now, what is the value proposition?
The value proposition is a promise or commitment that organizations, businesses, and brands make with their targeted audience to deliver a product or service that is of high quality, satisfy their needs and make them happy. In the software development industry, organizations claim to provide efficient, effective, and high-quality software products but sometimes fail because of their inappropriate back-end processes. Here we have a question for you, what do you think is the most important part of a product development process? If you have thought of the "evaluation stage" as the most important part of the product development, then cheers to your thinking. Yes, you're right my friend!
In the software development industry, we evaluate software products and applications by conducting careful software testing. If testing is not conducted accordingly then you may have to face a lot of challenges to the quality issues arisen by the customers.
One of the best ways to ensure proper and careful software testing is to partner with an offshore software testing company if you want to avoid any discrepancies and be more efficient in testing. You will create a value proposition for customers when you have added enough value to your internal business processes including testing on top of them.
Let's take a ride of why offshore software testing services can be a source of value addition to your testing processes;
Prior risk detection – Most companies avoid investing in quality assurance because they do not know the key role of quality assurance in software development. Quality assurance is essential for delivering great software. Cooperation with the offshore software testing company and teams will put the organization in a secure area and allow them to spot errors early in the process. As the cost of defects increases with the development of the project, the quality assurance process must be agile and should start with the development process itself.
Safety of codes – With the help of offshore software testing teams, organizations will be able to have maximum security because they don't have to share details of codes to outsourced teams. Also, through outsourcing quality assurance, companies can be free from infringement of intellectual property (IP).
Quality and productivity – For the sake of fairly evaluating the software, companies must allocate development and testing work to different teams. A single team for development and testing will lack objectivity. Furthermore, doing so puts the company at a high risk of not being able to find software errors. Having two different teams for both roles will ensure fair testing. Therefore, partnering with a professional offshore software testing company with expertise in software/application testing will be the best and value-generating decision for organizations.
Quick results of testing – With the help of testing services from offshore testing teams, the turnaround time for defect detection is also reduced, making the process faster and more effective. The testing company follows a variety of models, among which "follow the sun" is the most effective method. According to this model, if the customer is geographically based in another time zone, the appropriate quality inspection team will ensure that the time zone difference does not affect the efficiency of the process so that the test results will be delivered in minimum time.
Cost-cutting – With the help of offshore software testing teams organizations are able to reduce their investment on high-end software, hardware, and tools that are required to do in-house testing. The cost of hiring professional testers can also be reduced as the offshore testing company will hire experts on its own.
Efficiency – Usually Third-party software testing service providers are comprised of a large number of testing professionals and experts dedicated to specific types of testing. Therefore, software testing projects may be carried out in a more efficient manner without occupying much time and resources.
Time saver for executives – Partnering with offshore testing teams enables the executive level staff to save their time. Because software testing is performed by a third-party organization, it is not within the control of the organization. This enables management to pay attention to other valuable tasks and projects, allowing them to focus on other business areas.
Efficient reporting – Partnership with a trust-worthy offshore software testing team enables an organization to have detail-oriented reports about the work done both in terms of quantity and quality. Organizations can analyze these reports on a daily basis to ensure if the testing is being conducted according to the business requirements to get the most out of remote teams.
Expertise in domain and tools – Offshore software testing companies have a team of highly expert people who have extensive knowledge and expertise in their domain and tools. Thus enabling organizations to not worry about the quality of testing.
Final Thoughts
In the software development industry, software testing is the reason why some organizations fail and why some become successful. If you want to become successful, to have a high return on investment, and to ensure productivity while not investing much, you must plan to partner with any trust-worthy and renowned offshore testing company. Your success depends upon your testing strategy and plan. And effective planning means a great decision about whether you'll test complex software products with your own, will implement the use of an expensive tool, or else will hire the services of an offshore team.
Just remember, whatever your decision is, make sure it well aligns with your business requirements only then you'll be successful to add value to your business processes.