FC Barcelona and Olympics Twitter Handles Hacked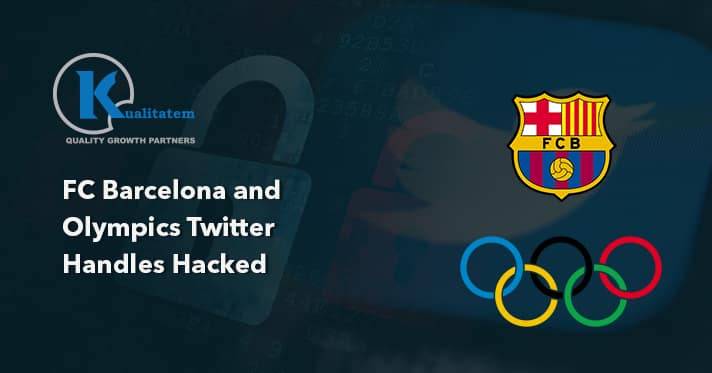 February 21, 2020
Hiba Sulaiman
On 15th February Saturday, a notorious cyber group named OurMine hacked the twitter account of Olympics and famous football club FC Barcelona. The group was said to have made the breach through a third-party platform. Twitter, FC Barcelona, and the Olympics acknowledged the breach and deleted the tweets made by the group.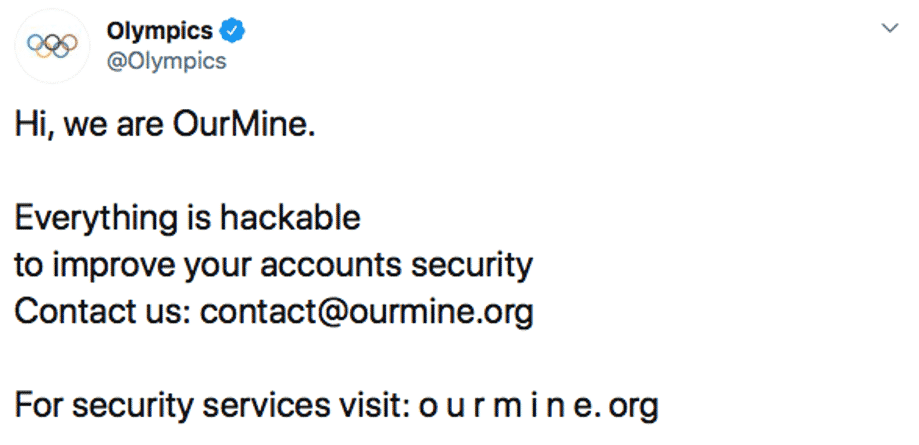 "Hi, we are OurMine. Everything is hackable" the since-deleted tweet from the Olympics twitter account read. It also stated its contact info including email address and website while urging companies to "improve" their security. In the case of FC Barcelona, the posted tweets were nefarious. In the first tweet, the group marketed itself as it did in the tweet from Olympics' account and also mentioned: "Well, this is the second time, the security level is better but still not the best". In the second tweet, it claimed to have read the private messages and indicated that the infamous soccer star – Neymar Jr. – who was a former FC Barcelona player, might be heading back to the club.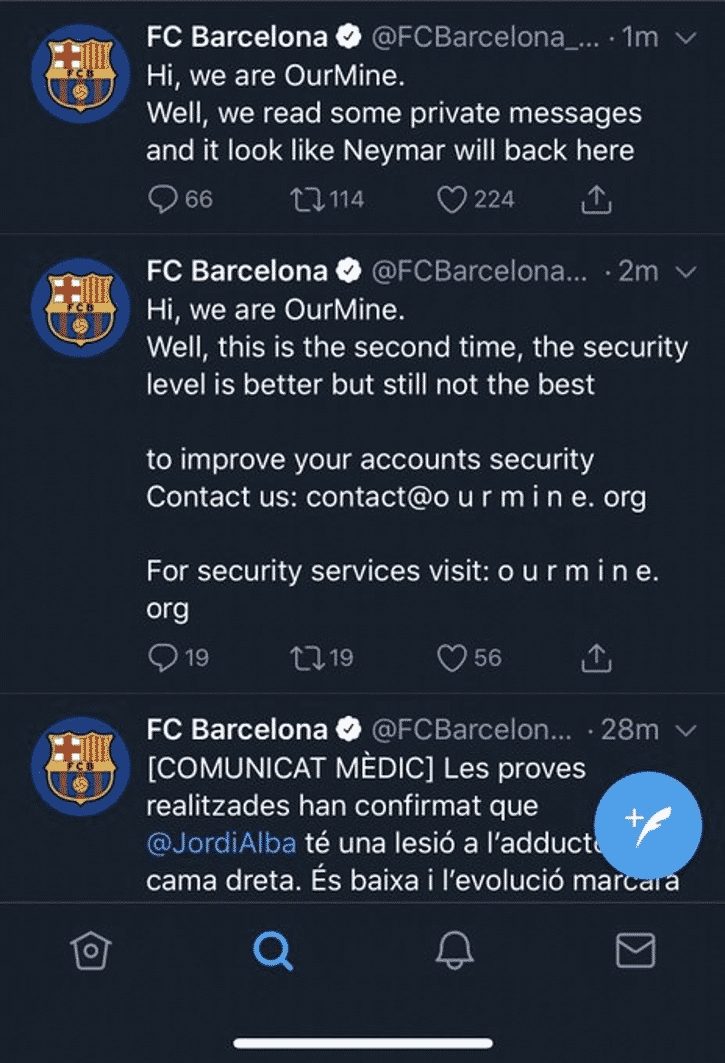 The group claims to have consisted of 5 people who say that they choose their targets at random and used third-party apps to access the accounts. "We accessed it by security issues on FC Barcelona and Olympics employees, which allowed us to access the third-party app," the group told Business Insider. It persists that the intention is to help show security vulnerabilities and not to conduct sinister activities. OurMine doesn't change the passwords of the accounts it hacks and claims that it does not have bad intentions, though it does offer services it alleges can reveal digital vulnerabilities. This Saudi-based hacking group has also been responsible for hacks of Twitter accounts belonging to the National Football League and several of its teams.